Ansell results down as Covid demand eases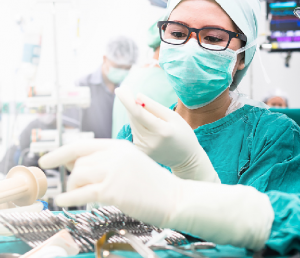 External challenges, such as Sri Lanka economic crisis impact figures
Richmond, Australia – Protection equipment supplier Ansell Ltd has seen both its sales and earnings (EBIT) decline in the financial year ending 30 June, due to the easing of Covid-induced demand for medical gloves as well as global geopolitical uncertainties.
Group sales fell 3.7% to AUD $1.9 billion ($1.3 billion) during the year, reflecting a 2.4% decline in the healthcare business unit and a 1.9% decrease in the industrial products, Ansell announced in its full year results in August.
Surgical and life sciences product continued to deliver strong results, but this was more than offset by the lower sales within the examination and surgical gloves unit, which saw lower prices and volumes as demand for Covid-19 related products fell year-on-year.
Group earnings fell 27.5% to $245 million, after adjusting for a $17m one-off expenses associated with Ansell's exist from Russia.
Furthermore, the lower administrative costs were "more than offset" by the impact of selling high-cost inventory from outsourced suppliers at lower prices as well as "adverse plant performance" and higher freight costs.
In particular, Ansell's Sri Lanka operations, which includes two large sites mainly manufacturing surgical and mechanical gloves, was impacted by the economic turmoil in the country.
"Sri Lanka is currently facing its worst economic crisis since its independence and has seen a significant devaluation of the rupee," said the gloves maker.
The company said it had faced high levels of inflation which increased cost of production and led to shortages of daily essentials including fuel.