Ex-Synthomer boss to head Lanxess engineering polymer JV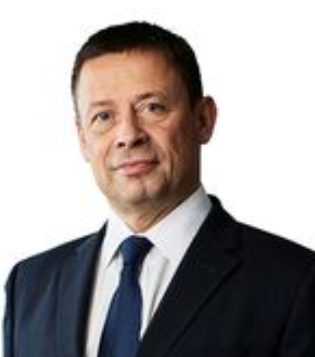 Calum MacLean named as "CEO-designate" for former DSM materials unit
Cologne, Germany – Lanxess AG has named industry veteran Calum MacLean as the next CEO of a its performance engineering polymers joint venture with Boston, Massachusetts-based private equity firm Advent International.
MacLean was a founding management team of Ineos Group in the UK and brings extensive global CEO experience in petrochemicals, polymers and speciality chemicals from his 17 years with the group, said Lanxess in a statement 16 Sept.
Most recently, he was the chief executive of London-based Synthomer and stepped down from the position at the end of last year.
He is currently a non-executive board director of Sabic and was until recently a non-executive board director of Clariant.
During his tenure at Ineos, MacLean established and integrated two successful joint ventures in chemicals (Styrolution) and refining (PetroIneos).
"[He] therefore brings highly relevant experience in integrating and consolidating multinational blue chip chemical businesses," said the Lanxess statement.
"We… are convinced that his [MacLean's] highly relevant experience at both Ineos and Synthomer will be invaluable during the integration and subsequent growth of the engineering materials business," said Ronald Ayles, managing partner at Advent.
Lanxess and Advent announced the formation of the joint venture in May this year, following a successful €3.7-billion acquisition bid for DSM's Engineering Materials business.
The transaction is subject to approval by the authorities and is expected to close in the first half of 2023.
The JV, to be "at least 60% owned by Advent", will also include Lanxess' high-performance materials business (HPM) and is expected to have sales of around €3 billion per year.
The former DSM unit's portfolio includes engineering materials, with products such as thermoplastic elastomers (TPEs), polyamides and speciality polyesters.
It employs around 2,100 people across eight production and seven research sites globally. In addition to Europe and the US, the business has a particularly strong presence in Asia.
Lanxess' HPM business produces PA6 and PBT engineering polymers and thermoplastic fibre composites.
It has 1,900 employees at 10 production and seven research sites.
According to Lanxess, the unit's production network is characterised by "a high degree of backward integration", with its Antwerp, Belgium facility serving as the backbone of the business unit.
The company will supply to "attractive and growing" markets such as automotive, electronics, electrical and consumer goods, with a particular focus on environmentally friendly and sustainable products.