EU car demand returns to growth after 13 months of decline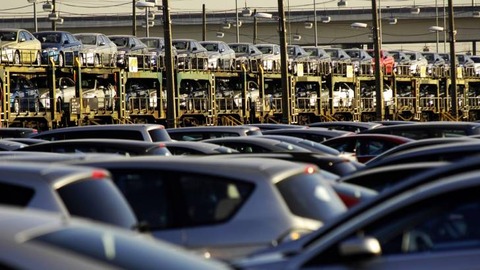 New car registrations down 12% in first eight months amid ongoing chip shortage
Brussels – European new car market has finally returned to growth after 13 months of consecutive decline, according to the European Automobile Manufacturers Association (ACEA).
August saw new passenger car registrations increase 4.4% year-on-year to 650,305 units, a figure that "remains far below pre-pandemic levels," said ACEA in a statement 16 Sept.
All the key EU markets positively contributed to the region's growth, with solid gains seen in Italy and Spain which posted 10% and 9% increases respectively. In France, demand grew 3.8% while Germany posted a rise of 3% during the month.
Overall, the semiconductor shortage crisis continued to weigh on the market, as total registrations for the first eight months of the year fell 11.9% year-on-year to just under 6 million units.
The four key markets all have posted losses so far this year, led by Italy with an 18.4% decline, followed by France, Germany and Spain which have seen decreases of 13.8%, 9.8% and 9.4%.