Pirelli boss explains company's position in Russia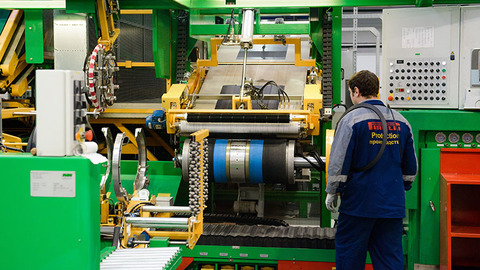 Tronchetti Provera: 'Other tire manufacturers did not have the same distribution channels…'
Milan, Italy - While rival tire makers have opted to exit Russia following its invasion of Ukraine, PIrelli is continuing to manufacture and supply tires in the country.
Explaining the position on a call with investment analysts, Marco Tronchetti Provera, executive vice chairman and CEO said Pirelli had particularly strong connections into the Russian market.
Other major tire manufacturers "were much less structured in the market [and[ did not have distribution channels as we had," Tronchetti Provera explained on the 4 Aug conference call.
"We have distribution in Russia that is consistent [with] what we said since day one, that we stay there producing enough cash to pay wages and salaries and social securities, he added.
Asked about Nokian's strong distribution network in Russia, the Pirelli boss said: "That is a totally different story" as the Finnish tire maker had 80% of its production in Russia.
"Their decision is absolutely a total restructuring of the business model… to replace what they used to export from Russia from other sources," he commented.
Since May, Pirelli has directed Russian production solely at the domestic market in compliance with EU bans on the import of Russian finished products and export of certain raw materials to Russia.
The transition involved switching to local raw material suppliers to replace European providers and sourcing finished products from Pirelli plants in Turkey and Romania to replace Russian exports to European markets.
Pirelli has also limited activities of its Russian factories "to those needed to guarantee the financing of salaries and social services for employees" there.
In a March announcement, Pirelli added that "investments in the local market, excluding those linked to security, have been halted."
Pirelli operates two tire production facilities in Kirov and Voronezh, Russia.
The facility in Kirov employs 1,600 people and has a capacity to produce 6 million units of passenger car and light vehicle tires per year.
Pirelli took over JSC "Voronezh Tire Plant" as part of a joint venture with state corporation Rostek in 2012. The unit employs 900 people and has a nameplate capacity of 2.3 million units of tires a year.
You can sign up here for free to receive the ERJ Daily Newsletter.