New horizons for expanded Synthos rubber group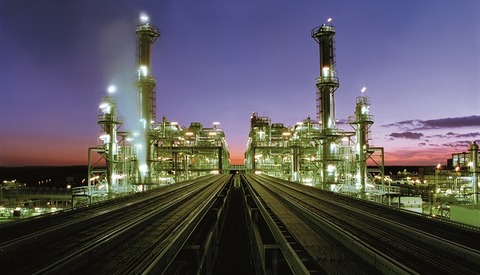 Acquisition of Trinseo business has strengthened the synthetic rubber maker's capabilities in the fields of sustainability and new mobility
Synthos has now mostly completed the integration of Trinseo's synthetic rubber business, just eight months on from its acquisition, according to group senior officials.
Completed 1 Dec 2021, the €400-million deal added Trinseo's styrene butadiene rubber (SBR) production site in Schkopau, Germany, with 440 employees, to Synthos' rubber production facilities in Poland and the Czech Republic.
With the addition, Synthos' overall synthetic rubber capacity increased to around 820 kilotonnes per annum (ktpa) – rising to 870ktpa when two new butadiene rubber (BR) projects (see below) come on stream.
The main driver for the acquisition was Synthos' ambition to access higher-margin markets and expand its geographic footprint – as offered by Trinseo's solution SBR (SSBR) portfolio, including functionalised grades for use particularly in high-performance tires.
"We are putting together two organisations that were strong in product ranges that were non-overlapping," said Matteo Marchisio, director, BU synthetic rubber and tire materials, who likened the merger to "two tectonic plates" coming together.
"Trinseo gained a big market-share within the tire industry for high-end solutions," explained Marchisio in an interview, accompanied by fellow Synthos executives Dr Malte Wohlfahrt, director R&D, synthetic rubber and Jan Kurilla, sales director.
While, Marchisio noted, Synthos had been developing a position in SSBR "we were seeking to access a market segment that was already super protected by IP, backward-integration etc. So, every road was a no-go."
Reviewing the post-acquisition process, Wohlfahrt commended Synthos' "resourcefulness and the speed of decision-making" in integrating his former employer's development and marketing capabilities, particularly around functionalised SSBR.
Continuity, Kurilla said, has been key from the very start of the integration: "You can't stop any customer plant, so you first secure the essential activities – production, packing, dispatch, sales, invoicing. Then, step-by-step, you integrate the rest."
Achieving this required extensive preparation, Kurilla noting that up until the last moment, Synthos and Trinseo were competitors and so could not share a single item of data. A new environment was, therefore, developed based on artificial data to help connect Schkopau on the business side to the business functions in Synthos.
"Then, after midnight, you turn keys and hope that everything works: the energy put in was very intense," the sales director commented. "The two organisations prepared themselves well to make this happen."
The Synthos trio went on to point to the link-up between R&D teams in Oswiecim, with a background in continuous SSBR and neodymium developments, and the expertise from the former Trinseo side in functionalised SSBR and batch process development.
Synthos now employs 80 people at two synthetic rubber R&D centres in Schkopau and Oswiecim, with facilities including two 'mini-plants' and an SSBR pilot plant.
"There are very good synergies in bringing expert perspectives from both sides together," said Wohlfahrt. "It's amazing how many problems we've been tackling independently from different sides and are now [approaching] together."
The knowledge-sharing, he said, includes work around the continuous SSBR process, "to see how we can effectively leverage functionalisation from both sides, and bring the best solutions forward."
Asked about feedstock arrangements post-acquisition, Marchisio saw no strong need for changes. Schkopau, he said, had a good historical sourcing & supply setup, as did Synthos for its Poland and Czech plants: "The status quo is okay: upstream and downstream, there are no issues."
Synthos is constructing a 120ktpa butadiene extraction unit in Plock, Poland, with first production scheduled for 2024. The project is intended to safeguard Synthos' strategic feedstock position close to its 'consuming assets' in central and eastern Europe.
More recently, Synthos unveiled plans to build a 40ktpa bio-butadiene plant at Oswiecim, for start-up by 2026. It will employ extraction technology licensed from BASF, via Lummus Technology – the group's engineering partner.
According to Kurilla, the project is aligned with Synthos goals to transition from the current 100% fossil-based to 100% bio-based synthetic rubber, in line with market requirements.
While bioethanol feedstock for the unit will mainly come from first generation ethanol Marchisio said Synthos is "intensively working to secure feedstock based on second-generation ethanol that is not linked with the food chain."
Reviewing Synthos wider priorities around sustainability, Marchisio said high on the agenda is further reducing rolling resistance in tires through effective functionalisation and optimisation of SSBR, thereby improving mileage on tires as well.
"Complementary to that now, is looking deeper into how we can optimise the [carbon] footprint of the materials that we are offering," he said. "The investment in bio-butadiene is a significant step in that direction."
Another priority is ISCC mass balance certification, Kurilla reporting that Synthos' Czech plant and synthetic rubber lines in Germany were already ISCC Plus certified. And, he added, "as of 1 July, we are able to offer any kind of synthetic rubber in our entire portfolio, ISCC mass balance certified."
Synthos' sustainability position is further enhanced through its supply of recycled rubber powder from end-of-life tires, via a minority stake in Swiss-based recycler Tyre Recycling Solutions, the group officials pointed out.
Market situation
Regarding current market developments, the Synthos officials said uncertainty remained a big challenge despite very strong demand and many synthetic rubber products being essentially sold out.
Indeed, Synthos is expanding its butadiene rubber (BR) production capacity by 50% to help address ongoing market shortages adding 20ktpa via a debottlenecking at Kralupy by the yearend and then restarting a 30ktpa BR plant – idled in 2020 – in Schkopau in early 2023.
The trading environment, continued Marchisio, "is difficult with limited long-term visibility. There's uncertainty in many aspects, from logistics to the unfortunate situation in Ukraine to the unprecedented utilities costs in Europe."
Asked about Synthos' future vision, Marchisio said the goal is to become "the number one synthetic rubber supplier to the global tire industry in terms of production capacity, product portfolio and sustainability."
"With our commitments to functional SSBR and bio-butadiene, for example," added Wohlfahrt, "we are growing our offering in terms of sustainable materials and solutions. I think we have a very, very strong basis here, with complementary businesses working very well together."