Azelis acquiring Turkish rubber additives distributor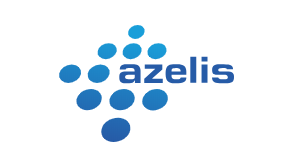 Dağaltı described as "leader in rubber & rubber additives in domestic market"
Antwerp, Belgium – Belgian distributor Azelis is strengthening its rubber and plastics additives capabilities with the acquisition of Turkish speciality chemicals distributor Dağaltı Kauçuk San.
Established in 1980 in Istanbul, Dağaltı is "a leader" in rubber and rubber additives in the domestic Turkish market, said Azelis in an 18 Aug statement.
The company has 14 employees and supports over 400 customers, according to Azelis.
CEO Sadik Dağaltı will continue leading the business to ensure a smooth transition into the Belgian group.
"Dağaltı's extensive product portfolio strategically complements the group's lateral value chain in industrial chemicals," said Azelis.
This, it said, will enhance the offerings and technical expertise provided by Azelis.
The transaction expects to close at the end of the third quarter, after fulfilment of customary closing conditions.