Klean Industries tapping blockchain for waste tire recycling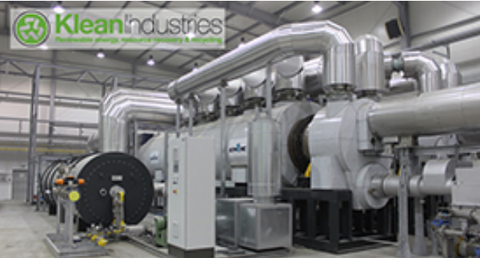 Platform enables "end-to-end" supply management for any recycling, waste processing and waste-to-energy project
Vancouver, British Columbia – Canadian tire waste pyrolysis company Klean Industries Inc has partnered with digital solutions supplier Kodexe to develop and implement a blockchain platform that will help track and trace all products within the supply chain.
Initially developed by Klean, KleanLoop DApp Blockchain SAS platform will be used to "tokenise" all waste and recyclables for the global marketplace, and will create a "fully transparent recycling and manufacturing marketplace".
The KleanLoop process, said a Klean statement 11 Aug, will offer supply chain transparency as well as lower supply chain costs, while providing an integrated payment option.
The platform enables end-to-end supply management for any recycling, waste processing and waste-to-energy project, it added.
As part of the partnership, Kodexe has become a key shareholder of Klean Industries to further develop the KleanLoop process.
A minimum viable product is currently being developed by the Kodexe's subsidiary TdMbA International, and the second prototype was completed for beta testing in the second quarter of 2022.
The plan is to implement the fully functioning KleanLoop with Klean Industries' flagship facility in Boardman, Oregon which will recycle approximately 160 tonnes of waste tires per day.
When completed, the project is claimed to be "the largest fully continuous tire pyrolysis plant in North America."
According to its website, Kelean's US facility will process 6 million waste tires to produce 20 kilotonnes per annum (ktpa) of recovered carbon black (rCB), 25ktpa of marine-grade fuel oil (rFO), 10ktpa of steel, offsetting some 100ktpa of CO2 emissions.
Both rCB and rFo, Klean said, will be "re-integrated for reuse directly back into the carbon black manufacturing supply chain with one of the world's largest carbon black producers."
The project, Klean said, will be "the first fully circular tire recycling project in North America."