Bekaert reinforced by strong rubber showing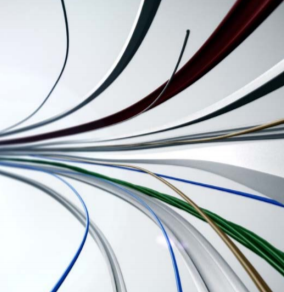 Reports "good demand and margin performance" in all regions except China
Brussels – Bekaert's Rubber Reinforcement business reached €1,110 million in 'consolidated third party sales' in the first half, up 12.0% from the same period last year.
The figures are based on a pro forma H1 2021 restatement of the group's hose and conveyor belt (HCB) activities, which were moved to the group's Specialty Businesses unit from 1 Jan.
The revenue increase for the Rubber Reinforcement business unit excluding the HCB effect was approximately 19% and the volume decrease was approximately -9%, stated Bekaert.
Organic growth of 6.0% was delivered on the back of positive price-mix effects, estimated at 20.5% according to the group's first half report issued 31 July.
This included the impact from passed-on raw material prices and other cost inflation, tempered by lower volumes (-14.5%). Favourable currency effects added 6.0% to the top line.
Including joint ventures, the business unit's combined sales increased by 15.6 % to €1,239 million, about 22% above the prior-year figure, excluding HCB sales.
Rubber reinforcement sales volumes "were strong in EMEA, North America and India, whereas demand in China remained weak," reported Bekaert, which expects demand to stay at a high level in the rest of the world.
The Chinese market, it noted, was impacted by export constraints, low domestic business activity, and stringent lockdowns since March.
On a more positive note, Bekaert commented: "End-user markets in China showed signals of modest recovery towards the end of the semester, which in first instance will lead to stock depletion across the supply chain."
Moreover, the group expects sales to improve in China, boosted by a recently announced €220 billion stimulus packages, including measures to support consumer spending and the automotive industry.
In terms of earnings, Bekaert's Rubber Reinforcement unit delivered an underlying EBIT of €101 million or 8.9% margin on sales, down 4.9 percentage points from a very strong first half last year.
All regions delivered robust double-digit margins, except for China – due to "a significant volume impact" – and North America, on "cost inflation of import logistics".
Bekaert's Rubber Reinforcement joint venture in Brazil achieved 60.7% sales growth to reach €130 million – helped by organic growth of 44.0% and a revaluation of the Brazilian real added 16.7%.
"The margin performance of the joint venture was strong," according to the Bekaert report.