Pirelli expects to offset rising costs in second half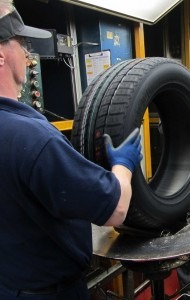 Casaluci: "We will more than cover all the inflation with price/mix and efficiencies…"
Milan, Italy – Pirelli expects to more than cover all the inflation in its costs with gains from price/mix effects and efficiencies over the second half of 2022.
Within the group's first half figures, the positive impact of price/mix equated €435 million, with efficiencies contributing another €52 million to the result.
These gains, it noted, were about 1.3 times the €236 million rise in raw materials costs, including currency effects, plus 'other input costs' – mainly energy and logistics – of €141 million.
However, Pirelli expects prices/mix gains to fall to around 8% in the second half, compared to around 14-15% in the first half of this year.
Despite this, Andrea Casaluci, general manager operations, said profitability – EBIT margin percentage – should remain at around 15% in the second six months.
"Nevertheless, we will more than cover all the inflation with… price/mix and efficiencies over the second half," ," explained the Pirelli executive.
Casaluci went on to quantify the percentage headwinds from 'inflation on net sales' at around 13% on a yearly basis.
In 'absolute value' terms that worked out at €700 million, covering a broad set of cost increases on raw materials, logistics, labour and energy.
In its first-half review, Pirelli said supply shortages and the increased demand from the automotive industry had boosted butadiene pricing in Europe.
Prices for the monomer averaged €1,210/tonne, up 54% compared to the average price recorded for the first half-year of 2021.
Meanwhile, natural rubber (NR) prices have "remained high" during 2022, after prices recovered from the second half of 2021, according to Pirelli.
During the first half-year, NR prices averaged $ 1,713/tonne, an increase of 3% compared to the same period in 2021, the tire group reported.