Kuraray raising prices for liquid rubber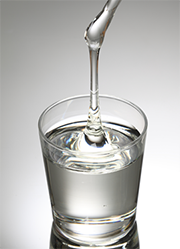 Adjustment prompted by 'extra-ordinary increases' in raw materials, freight costs
Tokyo – Kuraray is raising prices for its liquid rubber products, effective 1 Sept.
The price increase of $1.00/kg is due to the "recent extra-ordinary cost increases in key raw material prices and trans-ocean forwarding," said Kuraray 15 Aug.
The circumstance, said Kuraray, have "seriously increased" the cost of the speciality materials to the level "far beyond" the company's normal cost-saving efforts.
"It is necessary to recover a portion of these increases to maintain business operations," the company added.
Kuraray's liquid rubber products are high-viscosity synthetic rubber based on isoprene, butadiene and styrene.
Among other applications, the materials can be used in tires, belts, hoses and general rubber goods.