Cooper Standard in link-up for EV fluid control technology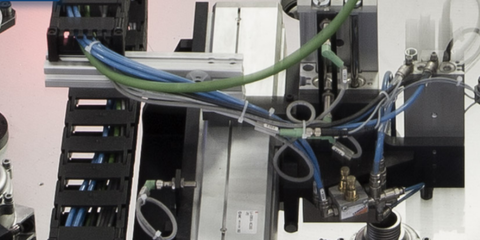 Signs joint development agreement with Italian thermal management systems maker Industrie Saleri
Novi, Michigan – Cooper Standard has signed a joint development agreement with Italian automotive supplier Industrie Saleri Italo SpA to create high-performance coolant fluid management devices for the electric vehicle (EV) market.
"The new products combine the functionality of pumps with advanced fluid control, routing and connection technologies into single devices," said Cooper Standard in a 9 Aug statement.
The new system, it added, will enable "simplified EV architectures and improved performance and range."
According to Cooper Standard, the device will have a compact design and extensive configuration options, providing flexibility in vehicle designs.
Furthermore, it can be integrated into existing systems and across vehicle platforms, the US supplier added.
"We are pleased to partner with Saleri on this important innovation project as we continue advancing our fluid handling strategy to meet the unique needs of the electric vehicle market," said Tom Stimson, vp engineering and product development, Cooper Standard.
The move, he said, will optimise fluid flow in EVs, offering customers improved operational vehicle performance.
Founded in 1942, in Lumezzane, in the Italian region of Lombary, Saleri develops automotive thermal management solutions, including mechanical, electric and adjustable water pumps.
The company's portfolio of clients includes car makers such as Alfa Romeo, Aston Martin, Audi, BMW, Ferrari, GM, Porsche, Maserati and Daimler-Mercedes.