Yokohama sales, profit up amid headwinds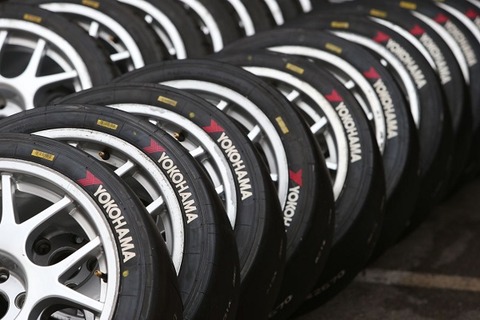 Japanese tire manufacturer raises outlook for full year
Tokyo – Yokohama Rubber Co. (YRC) has reported an increase in sales and business profit in the first half of the year, amid adverse effects of the Russia-Ukraine war, rising costs of raw materials & logistics, and low automotive production.
The Japanese tire maker reported a 5.3% year-on-year growth in business profit to Yen27.7 billion (€203 million), on a 29% increase in sales to Yen392 billion, said a 10 Aug statement.
Business profit, according to YRC, is equivalent to operating income under accounting principles generally accepted in Japan and consists of sales revenue less the sum of cost of sales and selling, general and administrative expenses
Profit attributable to owners of parent, however, fell 37% year-on-year to Yen23.3 billion, on a 44.6% decline in operating profit, to Yen27 billion.
Yokohama said its gains in sales and business profit reflected "robust growth" in overseas sales of tires, including off-highway tires for agricultural and industrial machinery, as well as the weakening of the yen against other principal currencies.
First-half revenue and business profit within the tires business unit increased by 32% and 13% respectively to Yen341 billion and Yen26 billion, as both replacement and OE markets grew.
OE tire sales increased, supported by Yokohama Rubber's success in winning new contracts in North America and China and by the weakening of the yen, and despite Covid and chip shortage headwinds.
Furthermore, sales were up in the replacement market for passenger car and commercial vehicles, with business being "robust" in Japan, North America, China, India, and other Asian markets.
In the off-highway market, Yokohama posted solid growth in sales, which were up 64% at Yen79 billion. The unit saw business profit increase 70% to Yen12 billion over the first six months.
Despite a 12% growth in sales to Yen45 billion, the industrial rubber Multiple Business segment recorded a decline in profit which more than halved to Yen1 billion.
Yokohama linked the fall to the rising cost of raw materials and the tight labour market in the US.
For the full year, Japanese group expects sales to come in at Yen855.0 billion, up 14.0% over an earlier projection in February, while business profit is estimated at Yen62.5 billion, 4.2% higher than the previous forecast.