Sumitomo Rubber profits drop 53%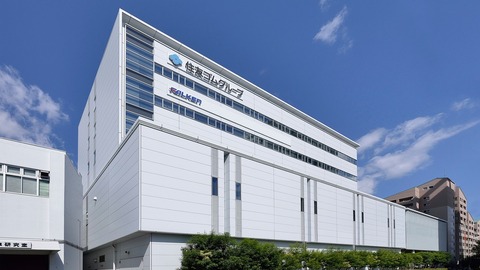 Sales up despite OE drop in Japan, China's Covid resurgence
Tokyo – Sumitomo Rubber Industries (SRI) has seen its business profit drop by nearly 53% during the first half of 2022, due mainly to the effects of the Ukraine war, Covid resurgence in China as well as inflationary pressures.
The Japanese tire maker reported a 52.9% year-on-year decline in business profit to Yen14 billion (€10 million), on 16.4% higher sales of Yen512 billion, said a statement 9 Aug.
Half year sales within the tires business were up 16.7% at Yen431 billion, while business profit decreased 67.4% to ¥7,659 million.
Sumitomo said the original equipment market in Japan remained weak as sales fell below the prior-year level due to a decrease in car production.
In the domestic replacement market, sales of new products were strong in the summer tire, all-season and winter tire categories.
In the overseas original equipment market, despite the impact of global chip shortage on automotive production, sales were up due to a recovery from Covid.
In the overseas replacement market, sales fell below the level of the previous fiscal year in Asia and Oceania, due to sluggish sales in China resulted from Covid shutdowns and restriction of activities in Indonesia due to the pandemic.
In Europe, volumes rose due in part to increased supply from factories in Asia, as the demand for tires recovered.
In the Americas region, while volumes declined slightly, the company said it was able to improve product mix as a result of cutting back on the sales of "low-profit products."
Revenue in the sports business increased 19.6% year-on-year to Yen61 billion, while business profit was up 12.5% at Yen6 billion.
Here, Sumitomo said, sales were up in both tennis and golf markets, while the wellness business, which includes gyms and wellness services, posted a modest recovery despite Covid restriction.
Revenue within the industrial and other products business increased 1.9% year-on-year to Yen19 billion, but business profit decreased 72.7% to Yen291 million.
Here, the Japanese group said sales of disposable rubber gloves declined in Japan, but orders received for rubber parts for medical applications and precision rubber parts for office machines increased.