Cabot rubber blacks unit buoyed by strong demand, pricing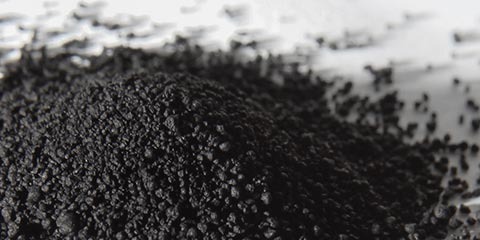 Negotiations with key tire customers started early, multi-year contracts reached
Boston, Massachusetts – Cabot Corp. has reported a "record performance" in its fiscal third quarter, helped by strong growth within its reinforcement materials business which manufactures rubber carbon blacks.
During the quarter ended 30 June, the business unit reported a 33% increase in earnings (EBIT) to $113 million (€110 million), on 47.5% higher sales of $707 million.
The gains reflected improved unit margins from higher pricing in 2022 customer agreements and higher volumes across all regions, explained president and CEO Sean Keohane in a 9 Aug conference call.
The increased earnings, however, were partially offset by higher fixed costs associated with increased utilities and the unfavourable foreign currency impact.
According to Keohane, volumes were up 5% year-on-year globally, reflecting a 6% growth in the Americas, 10% in Europe and 1% in Asia.
The company boss linked the volume growth to rising demand within the global replacement tire market.
Furthermore, higher volumes in Europe and the Americas were largely due to increased demand driven by supply tightness following the Russian war on Ukraine.
Looking to the fourth quarter of fiscal 2022, Keohane expected the business unit to report "significant year-over-year EBIT growth."
The Cabot leader's assessment was based on 2022 customer agreements and strong volumes across all regions.
Sequentially, however, the company expects earnings to drop mainly due to seasonal effects around maintenance activities and European volumes.
In terms of negotiations with key tire customers, Keohane said talks this year began earlier than typical, as customers focused on security of supply.
"This has led us to reach agreements with several of these global and regional customers some over multiple years that address the inflationary environment and have pricing that aligns with our expectations," he stated.
* Comments in transcript sourced from Seeking Alpha.