Goodyear reports strong growth in sales, earnings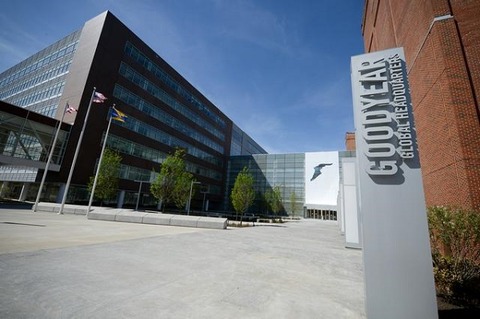 First half gains linked to addition of Cooper Tire, pricing actions and volume growth
Akron, Ohio – Goodyear Tire & Rubber Co. has reported a strong growth in first half sales and earnings, with revenue reaching a ten-year high following the merger with Cooper Tire last year.
Sales for the first six months were up 35% year-on-year at $10.1 billion (€9.8 billion), primarily due to the Cooper Tire merger, price/mix gains and higher volumes, Goodyear said 5 Aug.
Tire unit volumes totalled 90.6 million, up 25% from 2021, including a 29% rise in replacement tire shipments.
The growth also included additional tire unit volume from Cooper Tire, as well as a 13% increase in OE volumes, driven by higher vehicle production and new fitments.
Segment operating income, at $667 million over the first half, was up $142 million from a year ago, while the merger-adjusted result increased by $108 million to $683 million.
Goodyear linked the increased earnings primarily to the impacts of improvements in price/mix, the Cooper Tire merger, and higher volume.
These factors were, however, partly offset by higher raw material costs as well as inflationary cost pressures in wages, benefits, energy and transportation.
"Our second quarter and first half sales were the highest in a decade, reflecting the recent addition of Cooper Tire, the benefit of strong pricing actions across many of our key markets, and volume growth," said Richard Kramer, chairman, CEO and president.
During the quarter, the tire maker reported growth in sales and earnings in the Americas and Europe, Middle East & Africa, while Asia Pacific earnings were hit by higher raw material costs and inflationary cost pressures.
Furthermore, Goodyear said that it approved a rationalisation plan during the quarter in line with the integration process of Cooper Tire.
As part of the plan, which aims at "reducing duplicative global administrative headcount", Goodyear will close "redundant" Cooper Tire warehouses in Americas, impacting 490 jobs.