Silicone moulder Rico starts major expansion project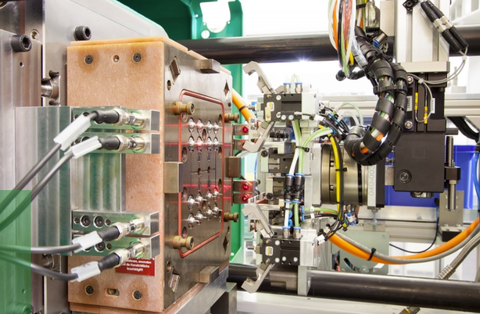 Austrian injection moulder and mould maker says current site is "bursting at the seams"
Thalheim, Austria - Mould maker and silicone injection moulding company Rico is to "significantly increase" production capacity at its plant in Thalheim bei Wels in Upper Austria.
Rico, which recently started construction work on the project, makes billions of silicone parts every year, as well as producing injection moulds for customers worldwide.
The investment will allow a large-scale increase in production capacity at the company's Thalheim site, next to its headquarters in Thalbach industrial park - creating 100 new jobs.
Located on an adjoining 2.5-hectare plot, the "new production facility will open the door for a huge expansion in manufacturing capacity," said Rico.
According to the company, a "strong current order situation has made the extension necessary."
Rico supplies moulds and silicone parts for the plumbing supplies, appliances, healthcare, life sciences, automotive and industrial sectors.
A groundbreaking ceremony for the first phase of construction took place on 15 June, with the new building expected to be occupied in 2023.
Rico opened a 5,500m2 production plant in 2018, and the company currently has around 15,000m2 of space at its disposal.
"We always think big," said managing director Markus Nuspl. "When we finished the most recent addition in 2018, we thought it would give us enough space until 2025.
"But the site is already bursting at the seams."