K Stands for Rubber - Kraiburg TPE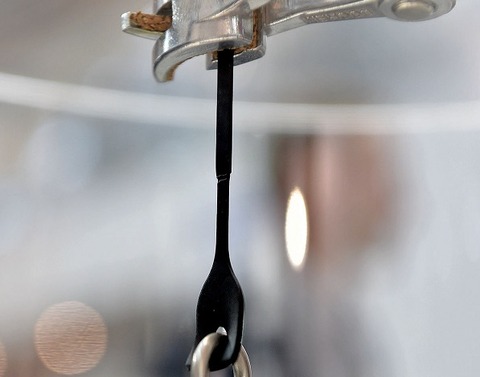 ERJ spotlights rubber-related technologies lined up for K2022, the world's largest plastics & rubber trade fair, 19-26 Oct in Dusseldorf
Waldkraiburg, Germany - Sustainability will be a major theme for Kraiburg TPE in presenting the latest developments to its elastomers and related services portfolio at K2022.
In the area of recyclability, for instance, the Waldkraiburg-based supplier will highlght progress around the assessment and certification of its theromoplastics elastomers (TPEs).
Kraiburg TPE has engaged independent firm Institute cyclos-HTP to assess the compatibility of selected TPS (styrenic TPE) materials in the recycling stream for HDPEs and polypropylenes.
The work, reported Kraiburg TPE, demonstrated, and certified, the compatibility of its TPS materials within the PP and HDPE stream.
Kraiburg TPE will also showcase its 'RC/UV' range, with a proportion of post-industrial recycled materials ranging from a minimum of 20% to 40%.
The series meets the exacting requirements for OEM automotive exteriors, such as weathering resistance and a high surface quality, said Kraiburg TPE.
These products, it added, "enable suppliers to replace current components with identical components made of recycled materials-based TPE and contributing to the circular plastics economy."
Another highlight on the Kraiburg TPE stand will be an 'lnterior PIR TPE', with a proportion of recycled material of up to 38% of post-industrial plastics recyclate - from external manufacturing waste.
Kraiburg TPE said it uses the recycled materials to produce product solutions for sustainable automotive interior applications, among other uses.
Also on show wil be 'Universal PCR TPE',materials with up to 41% post-consumer recyclate that meet the requirements for many consumer and industry applications. Mechanical properties are said to match those of standard materials.
"Visitors to K 2022 can look forward to expert discussions about issues involving the TPE product and service portfolio, which comprises the medical, industrial, automotive and consumer sectors," said Kraiburg TPE.
Current innovations in the field of compounds, it noted, also include thermally conductive TPEs and high resistance TPEs for cosmetics as well as the provision of the carbon footprint (PCF) of compounds.
"We are looking forward to meeting customers, prospects and partners and sharing information and ideas face-to-face. Our product range has increased significantly, and I think there is a lot for us to talk about," CEO Oliver Zintner concluded.