Prometeon Tyre first in line for Rockwell smart platform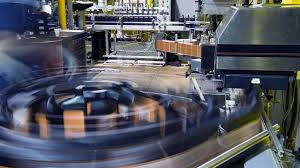 Automation vendor sees 'higher demand for software and services in tire manufacturing vertical'
Milwaukee, Wisconsin - Rockwell Automation has reported a first contract win in the tire industry for its Plex smart manufacturing platform with a delivery to Prometeon Tyre Group.
Plex is billed as a "cloud-based smart manufacturing platform gives end-users the ability to connect, automate, track, and analyse all aspects of business, including at MES, ERP and IoT levels.
Italy-based commercial and industrial tire maker Prometeon selected the US vendor's Plex QMS to standardise quality management across its global operations, said Rockwell officials reporting fiscal third quarter results.
In the quarter, Rockwell noted a "low single digits" rise in sales to the global tire manufacturing industry.
"We continued to see increased customer demand for our software and services in this vertical," chairman and CEO Blake Moret said in comments issued via Seeking Alpha on 27 July.