Celanese posts solid results ahead of DuPont M&M acquisition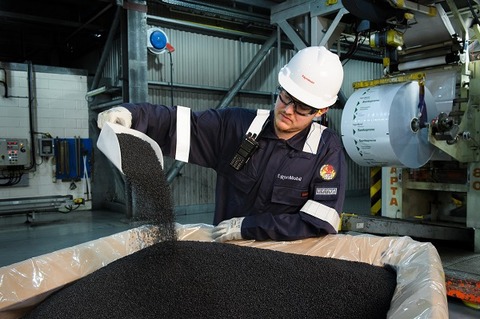 Decline in global automotive builds offset by 'commercial wins and growth in EV applications…'
Dallas, Texas - Celanese Corp., which is set to acquire most of DuPont's plastics and elastomer brands, has posted second quarter net sales of $2.5 billion (€2.46 billion), 13% higher than in the same quarter of 2021.
Sequentially, it reported, pricing increased 2%, the seventh consecutive quarter of pricing expansion, which partially offset 2% lower volumes and a 2% currency impact.
Amid cost inflation and interruptions to raw material supply in the US Gulf Coast, second quarter earnings (adjusted EBIT) came in at $646 million.
Celanese's Engineered Materials segment, which includes the group's elastomers operations, generated second quarter net sales of $948 million.
A sequential price increase of 6% and volume increase of 1% offset a 3% negative currency impact, the US group reported.
Meanwhile, a decline in global automotive builds was offset through "commercial wins from the pipeline model, growth in electric vehicle applications" and initial contributions from an internal restructuring.
The unit also reported a sixth consecutive quarter of increased pricing, through an energy surcharge, improved product mix, and other measures to offset cost inflation.
"The energy surcharge implemented by the business in the fourth quarter of 2021 continued to successfully mitigate the impact of sequential energy inflation in Europe and the Americas," said Celanese.
Celanese's elastomers portfolio includes the Santoprene thermoplastic vulcanisates business acquired from ExxonMobil in late 2021, as well as thermoplastic elastomers based on olefinic and styrenic copolymers.
In its quarterly report, Celanese noted that it had secured $10.5 billion in permanent financing to support its acquisition of most of DuPont's Mobility & Materials (M&M) business. As announced in February, Celanese is to acquire thermoplastics and elastomers units within DuPont M&M for $11.0 billion by the yearend.
The deal includes Hytrel copolyester-based thermoplastic elastomers, Vamac ethylene acrylic elastomers as well as Zytel polyamides and Crastin polybutylene terephthalates.
The soon to-be-acquired business includes a global production network of 29 facilities, employing 5,000 people across manufacturing, technical, and commercial organisations.
Reviewing market prospects ahead of the acquisition, group chairman and CEO Lori Ryerkerk said, despite some signs of softening demand, "we see little firsthand indications that support a view of dramatic demand deterioration."
Celanese, she added, was taking "controllable actions to generate strong cash flow and to swiftly pay down debt balances following the close of the M&M acquisition."
Based in Dallas, Celanese currently employs approximately 8,500 employees worldwide and had 2021 net sales of $8.5 billion.