Hankook posts 6% earnings decline despite higher Q2 sales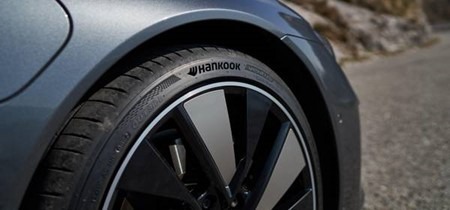 Second quarter report notes continued market uncertainty including around high oil prices and inflation
Seoul – Hankook Tire achieved a 12.9% year-on-year increase in consolidated global sales, to KRW2,039.9 billion (€1,520.3 million), in the second quarter, the company reported 2 Aug.
Operating profit, at KRW 175.2 billion (€130.5 million), was 6.3% lower than in the three months to 30 June last year, the Korean tire maker, however, noted.
The second quarter performance, it said, was impacted by "external challenges" including global supply-chain disruptions and rising raw material costs.
"Q2 sales volumes and operating profit… [declined] due to the market impact of the Russia-Ukraine conflict, lockdown in China and historically high inflation rates," said Hankook.
On a more positive note, Hankook said that second quarter operating profit was up 39.0% compared to the previous quarter, while aggregate sales registered a sequential increase of 13.9%.
The quarter-on-quarter gains were linked to "increased share of sales attributable to high-value-added products as well as effective pricing strategies."
In the second quarter, sales of large-diameter passenger car tires "remained a key engine for growth", accounting for 39.1% of Hankook's sales of passenger car tires - up 1.1%.
The Chinese market was the biggest contributor, with sales of large-diameter tires for passenger cars up 11.5% year-on-year to 51.8% of total sales - followed by Korea up 3.4% to 50.5%, while Europe reported a 0.5 point increase.
"Further growth in consolidated revenues also came from strong sales on the North American market of both OE and replacement tires," the company added.
Hankook went on to state its aim of achieving double-digit growth this year and raising its sales share of large-diameter tires to 42.0% of total sales of passenger car tires.
The company said it will also focus on gaining leadership in the electric vehicle tire segment.