Trelleborg in €1bn swoop for Minnesota Rubber & Plastics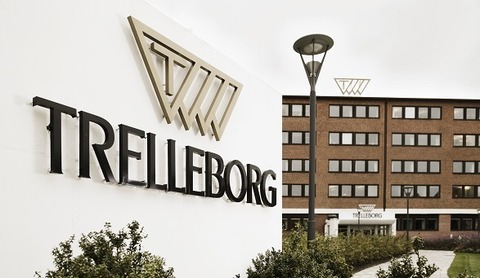 Acquisition of US company "a step change" for Trelleborg Sealing Solutions
Trelleborg, Sweden - Trelleborg Group is to acquire US-based Minnesota Rubber & Plastics (MRP) for around SEK9.5 billion (€912 million) on a cash and debt free basis.
If a 'tax asset' of around SEK900 million is taken into account, the purchase price amounts to about SEK8.6 billion, said a 2 Aug announcement from the Swedish group.
The transaction is expected to be finalised before the year-end, Trelleborg noting that the seller is an affiliate of the global investment firm KKR.
MRP is an established North American supplier to markets such as medical equipment, water management, food & beverage and industrial products.
The company is a "leading" manufacturer of polymer components and a system provider for technically demanding applications, said Trelleborg.
Describing the deal as "a step change for Trelleborg Sealing Solutions," Trelleborg Group president and CEO Peter Nilsson said "the business area will be as strong in North America as its already established position in Europe."
The US company, he added, is "a very good fit with our own business within precision seals, and the transaction is expected to generate significant synergies in terms of lower costs and higher production efficiency."
MRP will gain access to Trelleborg's global sales channels, and "will be able to offer our wider range of seals to its existing customer base in North America," continued Nilsson.
Headquartered outside of Minneapolis, Minnesota, MRP has annual sales of around SEK2,250 million with "good profitability and strong sales growth," said Trelleborg.
The company has a total of eight manufacturing facilities globally, of which four are in the US and the remainder in Mexico, England, the Czech Republic and China.
"Initially, the EBITA margin of Trelleborg Sealing Solutions will be slightly diluted. However, as we extract synergies, the business area's EBITA margin is estimated to be back at its current level within a couple of years," stated Nilsson.