Pyrum JV to establish pyrolysis plant in Bavaria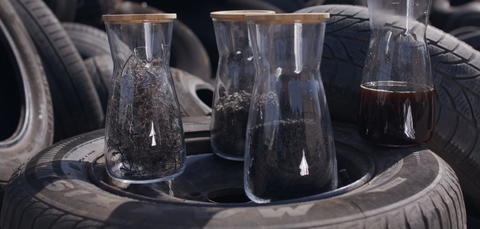 Planned unit will have capacity to process 20ktpa of scrap tires from 2024
Dillingen, Germany: Pyrum Innovations AG has established a joint venture to build and operate a scrap tire pyrolysis plant in Bavaria, the company has announced.
The JV, named Revalit GmbH will establish a unit with capacity to process 20ktpa of scrap tires in the port of Straubing from 2024, said the end-of-life-tire (ELT) processor.
Other shareholders in the Revalit venture include Munich-based companies MCapital GmbH, Textor GmbH and Auer Holding GmbH, each with 25%.
The planned location, said Pyrum, offers good connections to the road network and the possibility of transporting the goods to and from the site by rail and ship.
A contract for the start of development activities and the start of the work for the required approval documents was concluded on 14 July, the company said.
The next steps in the project include signing of a reservation agreement with the landowner and the completion of ongoing financing discussions with banks.
"With our planned pyrolysis plant in Bavaria, we will reach an important milestone on the way to the commercial rollout of our pyrolysis technology," said Pascal Klein, CEO of Pyrum Innovations AG.