WDK names Pirelli official as new president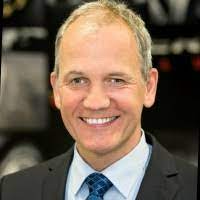 Michael Wendt to succeed Anish Taneja as leader of German rubber industry association
Frankfurt, Germany – German rubber industry association the WDK has announced the appointment of Michael Wendt as its new president, with effect from 1 July.
Wendt, who is the chairman of the suppervisory board of Pirelli Deutschland GmbH, will succeed former Michelin executive Anish Taneja, WDK announced 1 July.
Taneja left his position as president upon his own requset at the end of June, said WDK, noting that the term of office for the role ran until autumn 2023.
Wendt has been a member of the WDK executive committee for 14 years, and since May 2022 served as WDK vice president.
Upon his appointment, Wendt said he would be committed to the interests of tire manufacturers as well as to those of the producers of general rubber goods.
"We are in difficult times in which we have to make ourselves heard.
"The WDK is powerful and well positioned for this. I look forward to making my contribution as the head of the association," he said.
For Wendt, a "mega-topic" will be the preservation of industrial production in Germany along with the transformation to climate-neutral and sustainable manufacturing processes.
Also on his agenda is "close and constructive dialogue with politicians" over regulatory issues, as manufacturers continue to suffer from the effects of the corona pandemic and the Ukraine war.
"The supply difficulties for raw materials, the exploding energy costs and the impending gas shortage mean a huge burden.
"If all German and European legislative initiatives continue, we run the risk that our economic system will go off the rails – with incalculable consequences," he added.