Rubber markets slide as rubber gloves makers struggle with oversupply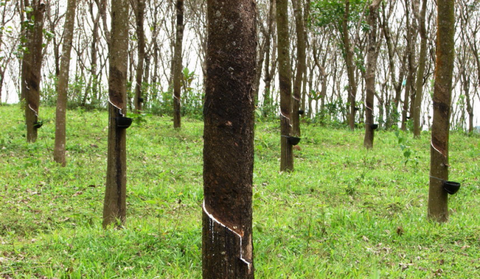 Concerns over demand from China further weighs on prices
London – Rubber prices in major Far East markets fell sharply during the two weeks to 24 June, with a slight recovery towards the end of the two-week period.
Compared to 10 June, rubber futures closed lower in all major rubber exchanges on 24 June, with Shanghai contracts for September delivery closing 4.3% down compared to two weeks before.
Japanese rubber futures also tracked weaker Asian shares and lower raw material prices from top rubber producer Thailand.
However, analysts expect support from a softer yen and hopes that the US might be cutting some tariffs on China to limit the fall.
According to the latest weekly rubber report by the Osaka Stock Exchange, SICOM rubber futures dropped early in the week following a sell-off but rebounded to close at the week's high.
News on heavy rain and floods in Vietnam, Southern China, and some parts of Thailand supported rubber prices towards the end of the week.
"Market sentiment remains steady, and rubber prices lack drivers as China struggles to overcome the Covid-19 cases," the report added.
In physical markets, Kuala Lumpur latex fell 9% compared to two weeks before, as shares of gloves makers nose-dived in Malaysia.
Major glove maker Top Glove announced earlier in the month that it was reducing production as the average selling price was close to bottom and is expected to drop below the pre-Covid pandemic level in 2019 due to oversupply.
In India, NR prices fell slightly due to weak demand from bulk buyers and domestic stockists.
| | | |
| --- | --- | --- |
| Market | 10 June – 24 June | Change |
| Shanghai SHFE ru2209: | Yuan 13,380/tonne to 12,800 | -4.3% |
| Osaka RSS3: | Yen264/kg to Yen253.9/kg | -3.8% |
| Singapore SGX TSR20: | $167.4/100kg to $161.7/100kg | -3.4% |
| Kottayam RSS4: | $226.05/100kg to $225.99/100kg | -0.0 |
| Kuala Lumpur SMR20: | $168.34/100kg to $161.81/100kg | -3.8 |
| Kuala Lumpur Latex: | $156.78/100kg to $142.66 | -9% |