Continental to build $40m hydraulic hose production facility in Mexico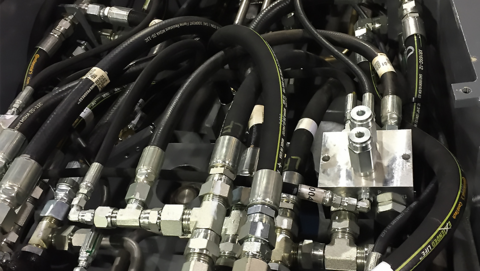 New plant to address "over-proportional growth" in North America
Fairlawn, Ohio – Continental AG has announced plans to invest over $40 million (€38.3 million) to build a new industrial hydraulic hose production facility in San Luis Potosi, Mexico.
The move is aimed at 'increasing and complementing' manufacturing capabilities across North America, said Conti's industrial arm ContiTech in a 30 June announcement.
Construction work is set to start later this year with production scheduled for 2024. Once fully operational, the unit is expected to create 150 job opportunities.
"The over-proportional growth in North America is a focus for us," explained Andreas Gerstenberger, responsible at Continental for the global business area Industrial Fluid Solutions.
The new investment, he went on to say, will complement Conti's "many successful facilities in the region" with additional production capacity.
The German group also expects the unit to enhance supply chain efficiencies with the creation of "multi-location capabilities across the region."
The facility, claimed Gerstenberger, will offer "the most compelling portfolio of hoses available" and continue to strengthen Conti's commitment to customers and the North America region.