Bridgestone opens US racing tire facility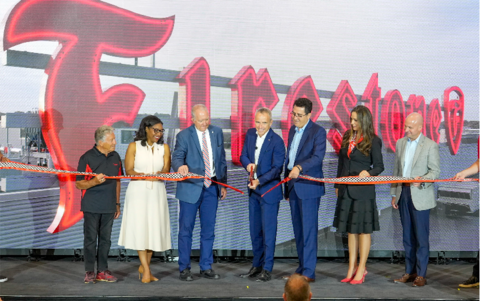 Plant to manufacture all Firestone Firehawk race tires for the NTT Indycar series
Akron, Ohio – Bridgestone Americas has opened its new race tire production facility in Akron, dedicated to the manufacture of all Firestone Firehawk race tires for NTT Indycar series.
The $21-million ($20 million) advanced tire production centre (ATPC) includes new construction and the redevelopment of the company's old race-tire unit in south Akron, said a 22 June announcement.
Designed for "more efficient and sustainable" race tire production, the centre is claimed to use 60% percent less energy than the company's previous race tire manufacturing facility.
To achieve the efficiency, Bridgestone said the new facility now has a more compact building footprint, insulated roofing, a more efficient boiler system, and high-mounted LED lighting throughout the plant.
Additionally, Bridgestone has purchased carbon offsets to cover the balance of its energy use to achieve carbon neutral operations at the plant.
The 80,000 square-foot ATPC features "state-of-the-art manufacturing technologies" for the production of race tires, and will employ 60 tire building professionals, said Bridgestone.
The centre can also manufacture small batches of speciality, prototype tires for testing and development purposes for both racing and on-road applications.