Michelin fully acquires Indonesian sustainable rubber project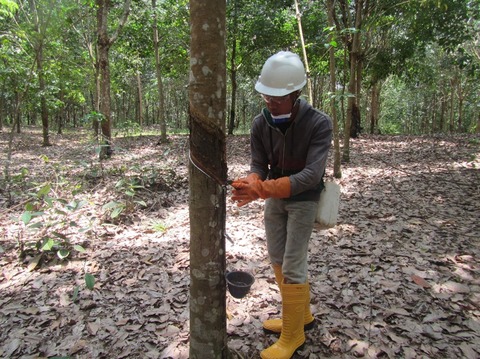 French group previously held a 49% share in Sumatra-based initiative
Clermont-Ferrand, France – Michelin has stepped up its environmental efforts with the full acquisition of a sustainable natural rubber pilot project in Indonesia.
Launched in 2015, the Royal Lestari Utama (RLU) project was previously owned 49% by Michelin and 51% by joint venture partner Barito Pacific Group.
In a statement 21 July, Michelin said with the acquisition, it is now the sole owner of the project, which operates three licenses covering nearly 70,000 hectares in Sumatra, in the Jambi province, and 18,000 hectares in Borneo, in the East Kalimantan province.
The move, said the French group, is a "long-term commitment" from Michelin for the production of sustainable NR and towards the improvement of living standards for local communities.
According to Michelin, the territories covered by the project had suffered "great damage and deforestation" before the involvement of Michelin and its Indonesian partner.
"With the takeover, the group reasserts its trust in the project and the long-term vision it requires," said the tire maker.
Since 2015, Michelin said "substantial work" had been carried out, leading to a number of social and environmental improvements.
"After significant preparation work, rubber trees were planted over more than 23,000 hectares, and 39,000 hectares were preserved notably to develop agroforestry activities and subsistence agriculture," it added.
Socially, the project has created 4,000 jobs, offered training services to farmers and helped to improve living standards for 50,000 inhabitants.
Michelin said it had invested over €1 billion in its various business in Indonesia over the past seven years.
This project, it stressed, is "a significant long-term opportunity" to actively contribute to NR sustainability.
"Beyond these major improvements, Michelin is fully aware of the difficulties faced by a project of this magnitude.
"The natural rubber value chain is highly complex and fragmented and there is still much to be done on the commercial, environmental, and social fronts," it added.

As the sole owner of RLU, Michelin said it will continue investing in the "demanding but remarkable" project.