EU rubber recycling sector gaining "unprecedented traction"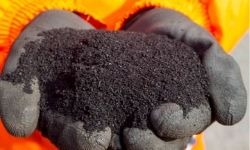 BIR leader: "Tires and rubber have rapidly become "one of the most dynamic segments of the recycling industry..."
Brussels – European demand for recycled rubber is set to see a five-fold increase over the next 25 years, according to Max Craipeau of Hong Kong-based Greencore Resources Ltd.
Viewed until recently as a "poor relation", tires and rubber have rapidly become "one of the most dynamic segments of the recycling industry," Craipeau told a 31 May meeting of the Bureau of International Recycling's (BIR) tires & rubber committee
Stating that the sector was gaining "unprecedented traction", the committee chairman predicted a five-fold rise in current estimated demand for recycled rubber of 200,000 tonnes per annum over the next 25 years.
Likewise, guest speaker Sonia Megert, COO of Swiss-based Tyre Recycling Solutions SA, noted projections of a compound annual growth rate of more than 10% for the global recycled rubber market in the period from 2020 to 2028.
According to Megert, recycled content in tires is "still very limited" but the latest technologies had the potential to increase the input proportions significantly.
For example, she said, a recycled content of 10-15% was achievable in tire treads compared to a current maximum of 5%.
Also presenting at the event, Robert Weibold, MD of a German tire recycling and pyrolysis consultancy, said many investors and high-profile corporations were now "stepping into the game".
This, he said, was because of the perceived technological readiness of high-volume solutions for providing sustainably-produced raw materials.
Also importantly, the economics of recycling processes had been altered because customers were now prepared to pay significantly more for a sustainably produced tire.
Co-moderating the discussions with Craipeau, rubber recycling and recovered carbon black (RCB) expert Martin von Wolfersdorff described the process as "a change from a push to a pull".
In the past, he said, companies had struggled to push recycled products into a competitive marketplace whereas demand now favoured such products because end customers wanted to boost their sustainability credentials.