Tire supply chains to reshape for the future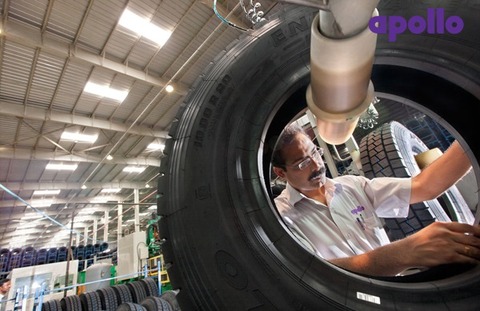 Smithers analyst John Nelson explores the impact of current global trends and the Ukraine crisis on the industry
Here, Smithers analyst John Nelson explores the impact of current global trends and the Ukraine crisis on the industry:
Since early 2020, Covid-19 has reshaped the global industry landscape for tires and raw materials radically, posing new and complex challenges across the value chain.
While the severe effects of the pandemic – not least the collapse in market demand during 2020 – are now receding, some impacts will endure across the remainder of the decade. Overall, the pandemic made it clear that global supply-chains are highly interdependent and vulnerable to disruption.
In March 2022, extra uncertainty has arrived in the wake of the Russian invasion of Ukraine, with the IMF warning of substantial disruption to the world economic recovery.
In a new study, titled The Impact of Supply Chain Disruption on Tire Manufacturing, Smithers has mapped the effects on organisations at all stages of the industry, now and for the future.
The report shows that in 2021 total demand for raw materials in tires reached an estimated 47.79 million tonnes. This displays a strong rebound from the nadir of 2020, when global consumption of elastomers, fillers, cords, chemicals and processing oils declined to 42.76 million tonnes.
This recovery will start to plateau in 2022, even as the market surpasses the total tonnage demand seen in 2019 for the first time since Covid struck.
In the initial phases of the pandemic, raw material price increases were the result of demand being greater than supply, and this problem lingers in some material niches. The situation began to normalise through 2021, as inventories of the most important tire materials were replenished. An overcapacity has been reported in almost all the main elastomers.
Now the main disruptions – and cause for elevated costs – are higher energy prices, more expensive and unreliable shipping, and truck driver shortages.
Natural rubber
Despite many tire production shutdowns, natural rubber (NR) prices ascended to their highest level in three years. This has been driven primarily by Chinese stockpiling, China is the world's largest consumer of NR but can only supply about 20% of its needs; and heavy demand on a finite supply from the healthcare industry. Malaysian rubber producers have warned that demand for latex gloves is still strong and will outstrip supply until 2023.
Climate change is also making NR supply increasingly unpredictable. Periodic flooding in Southeast Asia is no longer limited to the usual autumn rainy season. Droughts and heatwaves due to rising temperatures in southeast Asia also make the next five years unpredictable for NR supply. Volatile market prices are increasingly unappealing to the small farmers who form the backbone of NR supply, and whose livelihoods typically depend on a handful of large seed companies.
Rubber markets
With automotive and tire plants idled during the pandemic, demand for synthetic rubber decreased, but it has rebounded quickly. However, with its reliance on crude oil and pricing subject to the same volatility, there is a significant effort to find sustainable and safer substitutes. Extra uncertainty has now emerged following the Russian invasion of Ukraine.
The NATO-led sanctions regime initiated at beginning of March initially focussed on financial institutions, but with petrodollars the life blood of the Russian economy this has since expanded to include restrictions on oil and gas exports.
As a result, the price of Brent crude hit $130 per barrel on 7 March, before falling back to a more manageable $110 on 15 March. Russia is the second largest producers of crude oil worldwide so elevated prices can be expected as long as the sanctions remain in place. Even if Russian stocks do ultimately enter the world market – via exports to China or India – there will be cost premiums; longer term EU states are looking to sever their reliance on Russian petrochemicals.
Tires remain the largest global application for synthetic elastomers – which make up roughly one-quarter of the material in most passenger and light-truck tires. These materials' stability and abrasion resistance increase durability and tire life.
With many automakers making production of electric vehicles (EVs) central to their post-Covid business strategy, an emphasis on performance will make them the ingredient of choice for passenger and light-duty EVs over the next decade. Material performance is especially necessary to mitigate the wear associated with the high torque loads and swift initial acceleration that electric power trains put down.
Fractured world
The experience of Covid-19 and geopolitical issues are also reshaping tire supply chains. Access to raw materials and the cost of shipping is leading companies to examine reshoring supply where they can and moving away from just-in-time delivery models.
This is stimulating limited demand, for example, in developing locally grown alternatives to natural hevea rubber which remains concentrated in southeast Asia. While this may accelerate moves to develop commercial scale supplies of materials like guayule rubber, this is a long-term goal not anticipated until the end of the decade.
In the short-term the situation in Ukraine is causing significant uncertainty. Nokian Tyres with its major passenger tire plant at Vsevolozhsk, near St. Petersburg, has looked to switch some production to its US and Finnish facilities; but its share price has fallen hard and it has had to withdraw its previous financial forecasts for the year.
As of early March, the broader concern is that the region is a major manufacturer of synthetic rubber and carbon black, and while exports for these may not be targeted directly, the unprecedented targeting of Russia's financial institutions will make trade more difficult.
Russia, for example, exports around 100,000 tonnes of butadiene rubber into Europe each year. Ukraine itself is primarily involved as a carbon black maker; two plants in the country have a reported capacity of 150,000 tonnes, and both are in the zone of conflict.
Besides the impact on elastomers of oil prices hitting their highest levels since 2008, the cost of natural gas in Europe has risen five-fold. With Russia supplying 40% of EU supply, uncertainty reflected in higher prices will penalise EU manufacturers in particular.
This happens at a time when automotive supply chains are also under stress, with the most pernicious issue being access to semiconductors (integrated circuits). Shortages in supply have led to suspensions of operation at some car builders through H2 2021.
New semiconductor fabs and reshoring is being pursued – for example, Intel is committing $20 billion to building a new semiconductor mega-factory in Ohio – but this and other expansions will take several years to come on stream.
Simultaneously, the dominant role of China as an exporter in many areas, including tires, has led to retaliation from other countries, particularly the US. Tariffs, or the threat of tariffs, have had effects on trade and investment flows; with more Chinese plants being built in southeast Asia, or in the US, to avoid these.
Green materials
The trend of more localised supply and more sustainability in material sourcing dovetail into the concept of a circular economy for tires – a new model that is explicitly referenced in several OEM corporate strategies for the next decade. During 2021, Bridgestone, Michelin and Continental all committed to removing oil-based materials from their supply chain by 2050.
Pirelli and Hankook are targeting partial replacements of fossil-based materials earlier than 2050. Most recently in December 2021, Goodyear claimed it would be carbon-neutral by 2050, but did not commit to eliminating petroleum-based materials.
This adds impetus to projects to commericalise guayule and Russian dandelion (TKS) as a feedstock for alternatives to hevea NR. Other R&D priorities are to develop modified natural rubbers to replace synthetic elastomers in tires; and making existing synthetic rubber grades from bio-based feedstocks, with bio-based butadiene production an immediate focus.
There is also interest in more sales of functionalised S-SBR, as these work better with silica fillers – while more expensive HD silica fillers do offer significant improvements in wear and rolling resistance, albeit at a cost. Simultaneously there is interest in developing alternative green tire fillers – mainly silica from rice husk ash.