Titan boss has "never seen a market like this"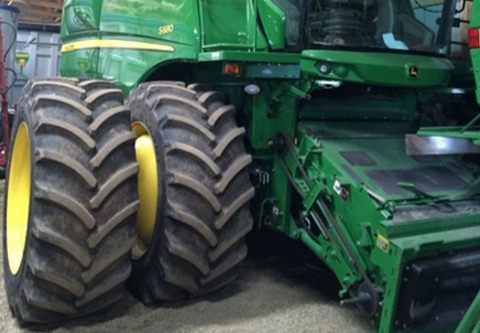 Tires and wheels maker buoyed by strong global demand for agricultural machinery
Chicago, Illinois – Titan International, Inc. chairman Morry Taylor has reported that order books at the group's TWI business "are full through 2022 and 2023 could be even better."
Commenting that he had "never seen a market like this," Taylor linked the positive scenario to prices for corn, soybeans, wheat and cotton all being near historic highs.
"There is no surplus out there, which should lead to farmers spending on equipment for quite a while," the US maker of tires and wheels added in a 25 May statement.
Business, he continued, should "run hot for a while as there is no significant equipment inventory on dealer lots and any change to the situation appears to be a long way off."
TWI has forecast earnings (adjusted EBITDA) of over $200 million (€187 million) for full-year 2022, an estimate Taylor expects to remain robust amid supply-chain issues in the market.
Prices for steel, the most critical raw material for Titan's wheel business, have more than doubled in the past 18 months. Here, Taylor said Titan had maintained supply and managed increased costs with pricing.
However, he said, tires are "different because they also contain carbon black, natural rubber, and synthetic rubber and other raw materials. Titan has more options, including substitutes in a pinch, if needed."
TWI is "sitting solid and is managing well in this volatile and tricky environment," concluded Taylor, noting that global concern over food supply will "keep farmers very busy."