Sumitomo Rubber profits fall as raw material costs soar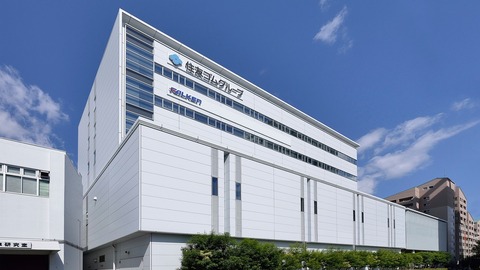 Sales rise 17% with tires and sports segments seeing strong demand
Tokyo – Sumitomo Rubber Industries has seen its profits decline in the three months to end of March, due to the effects of the ongoing war in Ukraine and the continued impact of Covid-19 on business.
Group operating profit fell 9% year-on-year to Yen14 billion (€102 million) during the three-month period, while sales were up 17.2% at Yen250 billion, SRI announced 13 May.
During the period, the group reported "positive signs", such as the recovery trend in many markets including the US and Europe, as well as improved exports due to the weakening of the yen.
There was, however, no sign of improvement in the shortage of semiconductors and the disruption of global logistics, while the soaring cost of freight and raw materials continued, the Japanese group added.
The Tire Business, which contributed roughly to 85% of total sales, increased year-on-year revenue by 17% to Yen210 billion.
Segment's business profit, however, decreased 20.5% to Yen10 billion, largely due to the group's domestic performance in Japan, which was hit by the higher cost of freight and raw materials.
In terms of sales, revenue declined year-on-year for domestic OE as automotive production decreased due to chip shortages.
In the domestic replacement market, sales of new products were strong in the summer tire category.
In the overseas original equipment market, sales were up compared to the previous year despite the impact of the global shortage of semiconductors.
In the overseas replacement market, sales fell below the prior-year's level in the Asia and Oceania region, due to sluggish sales in China as a result of its zero-Covid policy.
Volumes increased in Europe, due to the effects of promotions while the Americas region saw a decline in the number of units as a result of cutting back on the sales of low-profit products in light of soaring freight costs.
SRI's Sports Business, which covers golf, tennis and wellness businesses, reported a 27% increase in year-on-year sales to Yen29.6 billion, while business profit rose 61.3% to just under Yen4 billion.
Sales within the group's industrial and other products business fell 1.11% to Yen10 billion and business profit decreased 41.5% to Yen338 million.
Here, orders received for rubber parts for medical applications, precision rubber parts for office machines, and infrastructure-based products increased. However, sales of disposable gloves declined in Japan.