Covestro adds capacity for elastomer prepolymers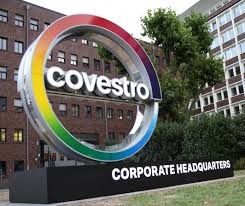 New production line launched at Barcelona manufacturing site
Barcelona, Spain – Covestro has launched the production of prepolymers for high-performance elastomers at its manufacturing site in Barcelona.
In a statement 18 May, the company said it had added a new production line dedicated to the production of Desmodur 15 prepolymers at the Spanish site.
"With this strategic investment, Covestro aims to further enlarge the capacity and improve the reliability of its global supply of Desmodur 15 based products," said Philip Bahke, head of operations at Covestro Elastomers.
The prepolymers are used to manufacture Covestro's NDI (1,5-naphthylene di-isocyanate) based cast polyurethane elastomers, which go to the market under the brand Vulkollan.
The elastomers, according to Covestro, provide "the highest mechanical load-bearing characteristics and the highest dynamic load-bearing capacity."
The additional prepolymers capacity in Barcelona are in parallel with the German company's ongoing expansion of NDI capacities in Map Ta Phut, in Thailand, according to Thomas Braig, head of Covestro Elastomers.
"This new production unit will help us to support our customers' growth in the cast polyurethanes high-end applications segment."
The ultra-high-performance elastomers are generally used in material handling industry and also for a growing number of engineering applications.