Helixtap in trade link-up for Indonesian natural rubber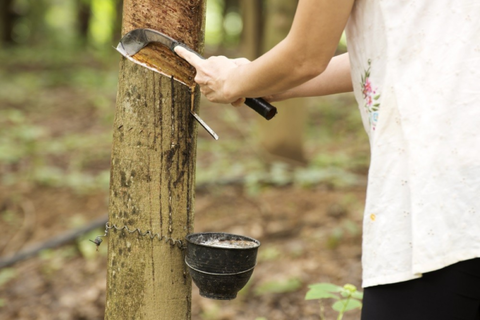 Partners with ICDX to offer contracts with real-time, independent data pricing
Singapore - Helixtap Technologies has formed a partnership with the Indonesia Commodity and Derivatives Exchange (ICDX), to create a new rubber 'trade product'.
The partners aim to meet "a growing need for improved capital market access and connectivity for all market participants, to improve trading volumes," Helixtap said 10 May.
As Indonesia is the world's second largest rubber producing country, the rubber futures contract will be international by coverage and priced in US dollars, the company noted.
"This new derivatives product will allow rubber market participants more accuracy in hedging their products," according to Helixtap.
Trading will be linked to Helixtap's SIR20 FOB Belawan/Surabaya index, which will be used by ICDX as a basis for its settlement prices.
Helixtap said it has been assessing physical rubber prices since January 2021, with pricing data dating back to 2015.
The contract, it added, has been approved by Indonesia's Commodity Futures Trading Regulatory Agency (BAPPEBTI).
"We are committed to supporting a more inclusive rubber industry," Farah Miller, CEO of Helixtap Technologies, said of the link-up with ICDX.
To create a new product, focusing on the use of real-time data, and increasing the ability for all market participants to connect and benefit from rubber market activities, is at the core of our company's mission," added Miller.