Iran's Kavir Tire expanding PCR production capacity by 50%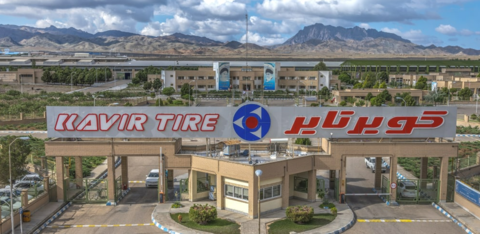 Manufacturer set to start new project to add TBR, farm and mining tires
Tehran – Iran's Kavir Tire has launched a $25-million expansion plan to increase production capacity by 50% at its manufacturing facility in the eastern city of Birjand.
The project, 65% complete, will increase output capacity by 14 kilotonnes per annum to 45ktpa by March 2023, said Mohammad Ghorbani Golparvar, head of sales and marketing in a statement to ERJ.
"The expansion project will include the addition of SUV tires, based on local technology," explained the company official.
According to Ghorbani, Kavir Tire has designed and manufactured some of the machinery, including curing press and tire building machines, for the project. The remaining equipment has been supplied by Chinese machinery makers.
In addition to the current investment, the manufacturer expects to kickstart a new project to add a 50ktpa production capacity for all-steel truck & bus tires as well as farm and mining tires at the existing plant.
The company has earmarked IRR58,000 billion (€133 million) for the 'major' project, which is expected to start over the next three quarters and complete in three years.
Once in full operation, the project is expected to create 1,600 job opportunities.