Wacker opens new US headquarters, silicones lab in Michigan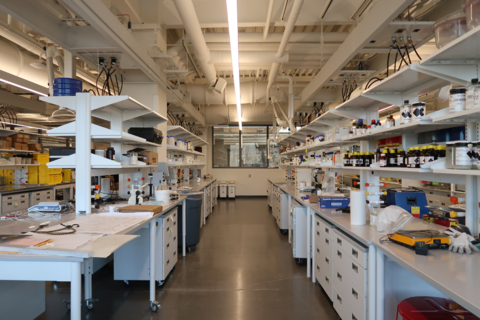 Innovation center to develop 'high-margin' biotech and silicone specialities
Ann Arbor, Michigan – German chemicals company Wacker Chemie AG has opened a new regional innovation centre and administrative headquarter based in Ann Arbor.
Dedicated to developing "high-margin" biotech and silicone specialities, the facility will develop solutions for high-tech applications in key industries, said Wacker in an 11 May statement.
The new site also houses the administrative headquarters of Wacker Chemical Corp., the US subsidiary of the Munich-based group, which aims to accelerate growth in the North and Central America region.
Built on a 70,000-square-metre site, the campus brings together biotech and silicone experts, who previously conducted research at different locations, Wacker said.
The 13,000-square-meter building houses more than 20 technical and analytical laboratories and features "state-of-the-art" equipment.
In addition, in mid-April, more than 200 management, sales and administration staff moved to Ann Arbor from the previous company headquarters in Adrian, Michigan.
The Adrian production site, where Wacker has been producing silicones for over 50 years, will continue to manufacture silicone fluids, silicone emulsions and silicone rubber.
"After China, the US is the largest market for chemicals and silicone products", said Robert Gnann, president of Wacker's silicones business division.
The new centre, he went on to say, is "an essential prerequisite" for serving customers in North America with tailor-made silicone specialties.
According to Gnann, Wacker expects to "systematically expand" its market position as a silicone specialities manufacturer in the region over the next few years.
In addition to silicones, Wacker manufactures pyrogenic silica – an important filler for the production of high-temperature vulcanising silicone rubber – in the US.
The company produces pyrogenic silica from the by-products of polysilicon production at its integrated site in Charleston, Tennessee, where it is also planning to invest in silicone production in the coming years.