Pirelli raises sales outlook as income, profitability increase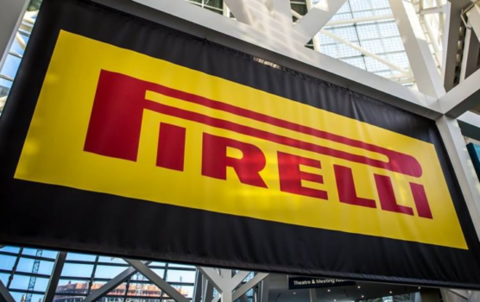 Growth in sales to be largely driven by an increase in price/mix
Milan, Italy – Pirelli has raised its 2022 sales outlook amid the ongoing Russia-Ukraine war and the rising cost of energy and raw materials.
In a 10 May first quarter results statement, the Italian tire maker said it expected annual sales to come in around €5.9-€6.0 billion for the year, up from an earlier estimate of €5.6-€5.7 billion announced in February.
Adjusted Ebit margin, however, is anticipated to fall to 15% from the earlier forecast of 16%-16.5%, Pirelli said.
The growth in sales will be largely driven by a 10%-11% increase in price/mix, up from the previous indication of 5.5% and 6.5% in February.
Further price increases and a 'more favourbale mix', said Pirelli, are expected to offset the anticipated decline in volumes.
The tire maker expects total volumes to grow between 0.5% and 1.5%, down from earlier indication of 1.5% and 2.5%.
Large rim "high value" tires are expected to see a growth of between 5.5% and 6% in volume, down from previous indication of 6% and 7%.
Standard tire volumes are expected to decrease between 5% and 4%, down from earlier estimates of 3% to 4%.
According to the tire maker, global demand for car tires is expected to grow by about 0.5% as opposed to previous indication of around 3%, reflecting 'cautious estimates' for growth within automotive industry and a decline in demand in China.
In particular, the new forecasts in China are for a decline of 6% in total, against the earlier estimate of 1% growth.
Despite the expected growth in sales, Pirelli expects Ebit margin to be lower than previously forecast as the increase in inflation and raw material costs "more than offset" the gains from price/mix and efficiencies.
In addition, the Russia-Ukraine war and the impact of Covid lockdowns in China will partly offset "the better performance expected in North and South America," Pirelli added.
For the first quarter of 2022, Pirelli reported a strong performance with sales up 22% year-on-year at €1.5 billion, helped by a 20% positive impact of price/mix.
Sales in all regions increased, led by North and South America which saw income rise 35% and 33% to €183 million and €347 million respectively.
Europe and Turkey remained Pirelli's largest market with sales of €610 million, up 21% compared to last year.
Adjusted Ebit was up 35% at €228 billion, driven by the improvement of the price/mix and efficiencies which "more than compensated" for higher raw materials cost and inflation.
Here, Pirelli said, gains of €206 million from price/mix offset the €53 million negative impact of inflation and rising costs as well as the €7.4 million negative impact of volumes.
The exchange rate effect positively contributed €6 million to the performance.
Adjusted earnings (EBITDA) was up 25% at €333 million.