Enviro, Marangoni win multiple sustainability awards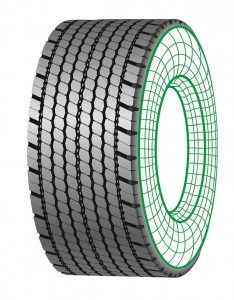 Recircle Awards recognises companies' efforts to advance circular economy in tire & rubber industry
London – Italian retreader Marangoni and Swedish waste tire pyrolysis company Scandinavian Enviro Systems have won multiple awards at the Recircle Awards 2022, which has been designed to honour sustainability efforts within the tire and rubber industry.
Marangoni won four categories: best tread rubber supplier; circular economy award, best tire retreader and best retreading equipment supplier, the Italian company announced 4 May.
The best retreading equipment supplier award, Marangoni noted, was given to the company's subsidiary TRM which manufacturing tire retreading machinery.
"We are extremely honoured by the recognition given to Marangoni... by our customers, who with their votes have expressed their trust in the quality of our products," said Matthias Leppert, Marangoni COO.
Scandinavian Enviro Systems also won the categories best tire recycler and the tire pyrolysis award at this year's edition of the Recircle Awards.
"Enviro is in a phase where we are taking the step from innovation to industrialisation and expansion," said Thomas Soerensson, Enviro CEO.
Recircle Awards, he went on to say, will help spread global awareness of developments in the industry.
The Recircle Awards' winners were announced during an online ceremony on 25 April.
The trophies will be delivered during Tire Cologne show, in Germany on 24 May, and Autopromotec in Bologna, Italy, on 26 May.