Titan halts investment in Russian tire plant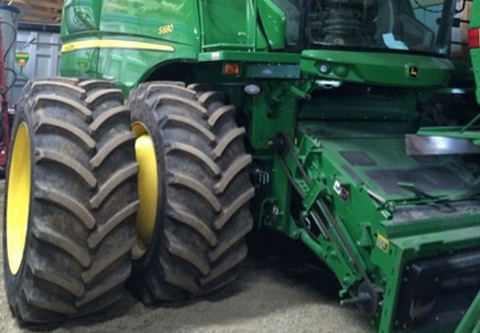 Factory operating 'at lower levels' in response to global sanctions on Moscow
Chicago, Illinois – US off-highway tire manufacturer Titan International Inc. has halted investment in its Russian operations, due to the ongoing war in Ukraine and global sanctions on Moscow.
The Voltyre-Prom facility, in Volgograd in southwest Russia, is operating at lower levels in compliance with international sanctions on Russia, Titan said in a fourth quarter results statement 2 May.
Titan, however, said it remained committed to the role it plays in keeping the food and essential goods moving, including through its tire operation in Volgograd, Russia.
Tires produced in the Voltyre-Prom facility are primarily sold into Commonwealth Independent States (CIS) countries, located throughout Europe and Asia.
The Russian operation, which is 64.3% owned by Titan, represented roughly 6% of consolidated global sales for Titan last year, but the figure dropped to 5% in the three months to end of March.
The US manufacturer declined to provide an estimate of what the potential impact of bans, sanctions, and boycotts would be on its business.
The potential impacts, it added, include supply-chain and logistics disruptions as well as financial complications in terms of executing transactions with certain banks.
Despite the disruptions in Russia, Titan reported a strong first quarter performance with sales up 38% year-on-year at $556 million (€529 million).
Adjusted earnings (EBITDA) more than doubled to $57 million, up from $26 million reported in the first quarter of 2021.
The tire maker reported 'strongest quarterly sales in nine years' across all its geographies, said Paul Reitz, president and CEO.