Morocco signs €160m deals with automotive wiring, cable suppliers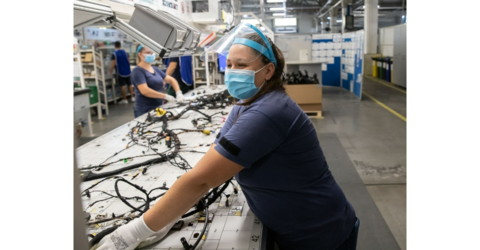 Eight agreements signed with five investors, including Yazaki, Sumitomo & Lear
Rabat – Moroccow has singed eight investment agreements with international automotive original equipment manufacturers to enhance the supply of electrical wiring systems in the country.
With a total value of MAD1.7 billion (€160 million), the deals were signed with Yazaki, Sumitomo Group, Lear, Stahschmidt and TE Connectivity, the Moroccan industry and trade ministry announced 24 March.
The move, according to minister Riad Mazour, aims to 'localise' the manufacturing of electrical conductors, cable and cable bundle terminals for electric cars as well as plastic and other precision parts.

The deals include three agreements with Yazaki Group to establish a factory for the production of electric wires for cars in Meknes and to expand units in Kenitra and Tangiers.
With a total investment of MAD751 million, the projects are expected to create 6,300 jobs.

US supplier Lear Group also signed two agreements to build two factories in the country.
Lear's production facility in Tangiers will manufacture cable bundles and electrical conductors terminals.
A second facility will be built for the production of electrical cables for cars in Meknes.
In total, Lear's investment will amount to MAD346 million and will create 2,100 jobs.

Swiss manufacturer TE Connectivity will build a connectors moulding and assembly plant in Tangier at MAD202 million, while Germany's Stahlschmidt will launch a factory to build cables and locking systems in Tangier for MAD107 million.
An agreement was signed with Sumitomo Group to expand its electrical cable belts manufacturing plant in Casablanca with an investment amount of MAD146 million and a potential to create 2,000 new jobs.
The Sumitomo deal comes a week after the press reports suggested that the Japanese manufacturer was transferring the production of automotive wire harnesses to Romania and Morocco from Ukraine following Russia's invasion.