Update: Orion operations 'insulated' from impact of Ukraine crisis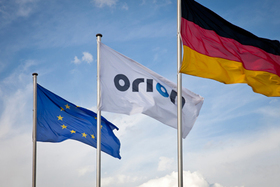 Company's new production line in Italy to help fill market gap
Houston, Texas – Orion Engineered Carbons has issued a statement in response to the ongoing conflict in Ukraine, saying the crisis has little impact on its operations in Europe.
In a 7 March statement, the US carbon black manufacturer said it did not have any direct risk exposure in Russia or Ukraine and did not import carbon black oil as feedstock from Russia.
In addition, the supplier said spot trading formed only 10% of its business in Europe, versus contracted sales, which is insulated from commodity market fluctuations.
With the supply of carbon black under pressure by sanctions on Russian, Orion said its capacity remained 'tight' in Europe.
"However, our new production line in Ravenna Italy was recently commissioned which adds capacity to the region and the line should be filled sooner than anticipated," it added.
In terms of trading with Ukrainian or Russian customers, Orion said its business activities in the two countries had been "historically very limited."
"Our few Russian customers have been informed that deliveries to them have been discontinued," Orion added, noting that it also has three customers in Ukraine.
On the general business environment in Europe, the carbon black maker said it is facing "an overall manageable headwind" from the current energy pricing developments.
In response to the headwinds, the supplier said it had "hedging programmes" in place and for its formula and nonformula customers.
For instance, natural gas costs are part of the company's pricing negotiations.