Ukraine crisis: Fallout looms over tire majors' plants in Russia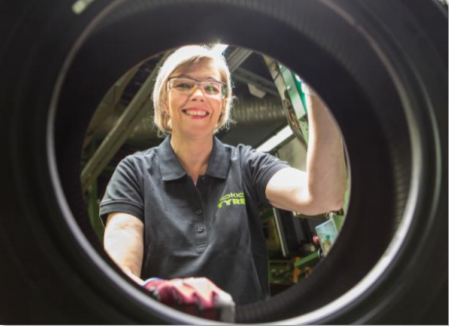 Nokian activates 'contingency plans' to mitigate impact on financial and operational activities
London - European tire makers are monitoring the implications of Western governments' response to Russia's invasion of Ukraine, including potential trade bans, currency shifts and other sanction effects.
Among the most exposed is Finnish manufacturer Nokian Tyres, which generated €336 million of sales from its tire production operations, based in Vsevolozhsk, Russia last year.
The plant, near Saint Petersburg, has capacity to produce 17 million units/year of radial passenger car and light truck tires and employs over 1,600 people.
In a 25 Feb statement, Nokian said it had activated 'contingency plans' to mitigate the financial and operational impacts of the conflict on its business in Russia.
For instance, the company said it is transferring production of selected key product lines from Russia to Finland and the US.
According to Nokian, it could thereby start shipping tires closer to customers and better secure raw-material supply to factories.
Stating that all operations are currently 'running normally', Nokian said its crisis management team is watching the development of sanctions and potential counter-sanctions in Russia.
"Our factory in Russia is working at full capacity," the tire maker said, adding that the transfer of certain product lines to Finland and the US was under a growth strategy started before the crisis.
According to data from ERJ's latest Global Tire Report, the other major tire manufacturers with production locations in Russia are:
Bridgestone, which operates a radial passenger car tire plant in Ulyanovsk, western Russia, with a production capacity of 4,862 units/day.
Continental has a plant in Kaluga, western Russia, which has a listed capacity of 3.0 million units/year of passenger car and light truck tires.
Michelin's plant at Davydovo, 90 km south-east of Moscow, has a production capacity of 6,000 units/day of passenger car and light truck tires.
Pirelli operates a passenger car and light truck tires facility at Kirov with capacity to make 6 million units/year.
Pirelli also has a plant in Voronezh with capacity to produce 2.3 million units/ year of passenger car and light truck tires.
Titan International Inc, via Voltyre-Prom JSC produces 2 million units/year of light truck, farm and industrial tires at Volzhskiy, near Volgograd.
In 2012, Yokohama Rubber opened a 6 million units/year of passenger car and light truck tires at a plant in Lipetsk, western Russia.
There are four tire manufacturers in Ukraine including CJSC Rosava with the capacity to produce 6.1 million units per year of tires.
Dneproshina JSC; Eurotire Inc.; and Valsa Bila Tserkva Tire Factory are also operating in Ukraine.
ERJ is requesting information from major tire companies about the potential impact of the conflict on their production operations.