Pirelli exceeds revenue target despite fourth quarter woes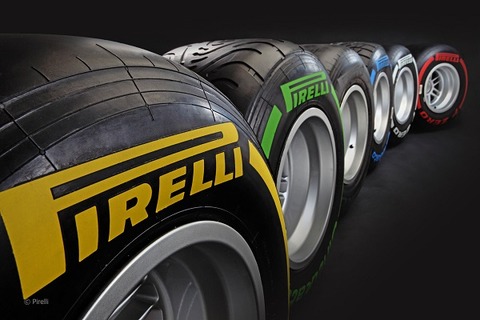 Volumes ramp up to 'full saturation' as tire maker progresses competitive programme
Milan, Italy – Pirelli & C. SpA has delivered 'above-target' results for the year 2021, despite raw materials and logistics challenges in the fourth quarter of the year.
Sales came in at €5.3 billion, up 24% compared to 2020, and above the previously announced target of €5.1 and €5.15 billion, Pirelli reported 23 Feb.
Volumes grew 15.7% supported by 'high value', large-rim-sized segment, which was up 20.2%, exceeding the target of 17%-18% growth. Price/Mix also improved 9.1% year-on-year, helping Pirelli achieve higher sales.
Adjusted earnings (EBITDA) rose 35.6% to €1.2 billion, helped by the improvement of price/mix and efficiencies, which Pirelli said "more than offset" the impact of raw materials costs as well as currency and inflation headwinds.
In the fourth quarter of the year, revenues came in at €1.3 billion, up 11.9% compared with the final quarter of 2020.
Pirelli linked the growth to the 16.3% positive performance of the price/mix, despite a global fall in demand.
Volumes during the final quarter fell 7.3%, reflecting a 5% decline in original equipment demand, due to the shortage of semi-conductors.
The replacement channel witnessed a 13% improvement year-over-year.
Pirelli said its competitiveness programme, which it launched in 2020 was 'fully on track' in 2021, as the company continued to cut costs by €155 million and 'more than offset' the inflation of production costs.
During the year, the level of plant saturation returned to 90%, as the tire maker concluded the restructuring of its manufacturing footprint across Italy, the UK and Brazil.
As a result, Pirelli's Bollate factory in Italy has converted production to cycling tires from standard car tires.
In Brazil, the tire maker transferred moto production from Gravataì to Campinas - which it says enables both the more efficient supply of the Latin American market and the export channel.
The company also re-organised its production factory in Burton-on-Trent in the UK to focus on semi-finished goods.
Pirelli now has 15 production facility, down from 17 in 2019.