Tire-wear performance now a key selling-point for manufacturers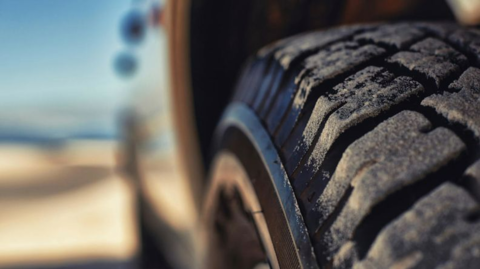 Michelin, Sumitomo Rubber highlight ratings in German automotive federation's tire-wear study
Both manufacturers referenced a testing programme involving almost 100 different summer and winter tires, conducted by the German Automobile Club (ADAC), based in Munich.
For the tests, ADAC subjected tires to 15,000km of real-life driving on a mixture of urban, country and motorway roads to calculate the life of the tire.
Tire performance characteristics were also assessed to give a clear understanding of any compromises which may be involved in choosing a more 'environmentally-friendly' tire.
"In almost every case, Michelin tires emerged on top for low particulate levels [and] performed consistently well in all safety tests, wet and dry, and worn." said its 11 Jan statement.
The results, it said, not only related to generating very low levels of tire particulates but also for "strong performances in safety tests."
"Amongst the 15 tire manufacturers tested, Michelin, with an average tire abrasion of just 90g per 1,000 km, was shown to be 'way ahead of the competition,'" it said.
According to Michelin, its Cross Climate+ (185/65 R15) offered the lowest abrasion rate of any tire tested at just 58g/1000km.
Meanwhile, Sumitomo Rubber said its Falken Azenis FK510 and Ziex ZE310 Ecorun tires had received top ratings in ADAC's wear testing study.
Falken Azenis FK510 tires produced the fewest wear particles for its size and received the top rating for wear resistance among tires of size 225/40R18, SRI reported 28 Jan.
Falken Ziex ZE310 Ecorun tires came third in products of size 185/65R15, the Japanese group further pointed out.