Kumho Petrochemical rubber sales down 25%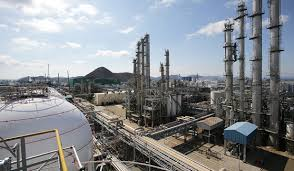 Seoul – South Korean materials supplier Kumho Petrochemical has reported a decline in synthetic rubber revenues during the first quarter of 2018, compared to the same period in 2017.
Synthetic rubber turnover stood at KRW 474 billion during the three months to end of March, down 25.4% compared to KRW636.2 billion the previous year.
While Kumho did not offer explanation for the fall, a sharp rise in materials prices at the beginning of last year could have provided an 'unfavourable' basis of reference.
Quarter over quarter, sales rose 1.2% compared to the final three months of 2017.
This, said Kumho, was due to an increase in selling prices as a result of butadiene price increases in 2018.
Despite the significant income decline, Kumho said profitability increased within the segment but did not offer a breakdown.
This, said the South Korean firm, was due in part to "a favourable downstream market, such as stable utilisation rates of tire makers."
For the second quarter outlook, Kumho said it expected butadiene supply to be "tight" due to scheduled shutdowns and arbitrages to outer regions. BD prices, it said, are expected to stabilise through new operation of the crackers and re-operation from regular maintenance in the end of the quarter.
For SR prospects in the second quarter, Kumho said demand is expected to be limited due to international uncertainty and despite high utilisation rates by tire-makers.
SR prices are predicted to gradually stabilise after the upward trend both for BD and SR at the beginning of the quarter, Kumho concluded.