GM honours six tire makers as suppliers of the year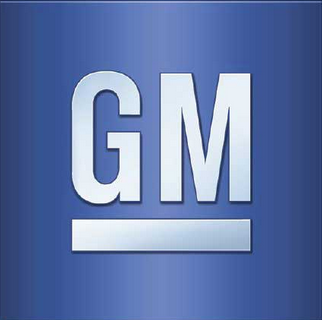 Orlando, Florida – Tire makers Bridgestone Corp., Continental Tire the Americas, Goodyear, Hankook Tire America Corp., Maxxis International and Michelin North America Inc. were among 125 companies that General Motors Co. recently recognised as suppliers of the year.
GM recognised its most innovative partners 20 April at its 26th Supplier of the Year awards ceremony, held in Orlando. Recipients of the awards came from 17 countries, GM said, with 16 first-time winners.
During the event, GM marked the 50th anniversary of its supplier diversity program by recognising nine suppliers owned by minorities and/or women.
GM's Supplier of the Year award is reserved for suppliers that distinguish themselves by going above and beyond GM's requirements, providing customers with the most innovative technologies and highest quality in the automotive industry.
This is an opportunity for General Motors to honour those suppliers who are truly the best of the best," Steve Kiefer, GM senior vice president, global purchasing and supply chain.
"The automotive industry is transforming at an incredible rate. The relationships we have with our supply base means everything when it comes to delivering a strong vehicle lineup today and the cutting-edge vehicles and mobility services of tomorrow."
The 2017 award winners were chosen by a global team of GM purchasing, engineering, quality, manufacturing and logistics executives. Winners were selected based on performance criteria in product purchasing, indirect purchasing, logistics, customer care and aftersales.
Goodyear noted that it was awarded OE fitments in the past year on some of GM's more high-profile vehicles, such as the Chevrolet Camaro ZL1 1LE and luxury sport Cadillac CT6 and CT6 V-Sport vehicles.
"Goodyear has been working with General Motors dating almost as far back as our company's inception," Ken Hertl, Goodyear's North American vice president of original equipment, said.
"We are honoured to receive this award and we are pleased to continue to supply GM with the quality and innovation necessary to meet consumer's demands in the marketplace."