Chinese machinery maker supplies to Pakistani tire plant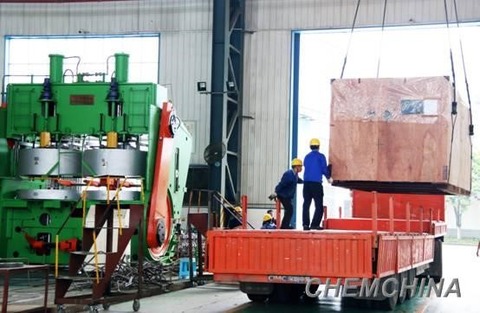 Guilin, China – Guilin Rubber Machinery has delivered 65-inch hydraulic vulcanisers and 75-inch mechanical vulcanisers to a Pakistan-based tire manufacturer, the company has announced.
The ChemChina-owned machinery supplier said the two types of vulcanising machines used technology developed by GRM and were optimised in terms of energy- efficiency.
GRM said that the buyer was a new customer from Pakistan, to whom it supplied the machinery despite a "tight schedule".