UK rubber company sees growth in commercial rubber sheet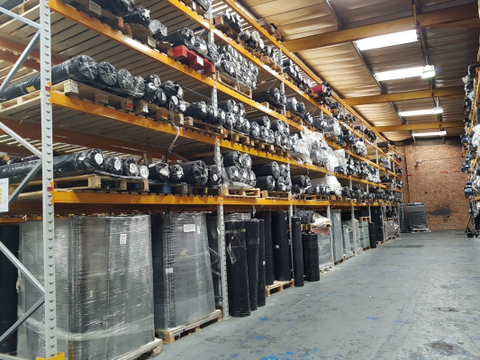 Wolverhampton, UK – MacLellan Rubber is increasing its UK stock holding of commercial rubber sheet, sheet polymer and rubber mats on the back of strong growth in the first quarter of 2018.
The Wolverhampton-based rubber and polymer company said 18 April that it acquired a 6,000 sq ft warehouse space at its Midlands headquarter the beginning of the year to "reinforce its stock position".
"Due to further demand… we will be increasing stock items further still, particularly for popular sizes of our European material grades," added Andrew Onions, director at MacLellan Rubber.
MacLellan Rubber is one of the UK's leading manufacturers and distributors of rubber sheet, sheet polymer and rubber mats.
The products are available in a range of standard grades including Neoprene, Nitrile (NBR and HNBR), EPDM, Natural Rubber, FKM, Viton and nitrosamine free.
The company announced in March that it had won an eight-year contract, worth over £300,000 (€342,000), to supply a major energy distributor with electrical insulation matting, the company announced 13 March.
Under the deal, MacLellan will supply safety critical EC61111 Class 3 matting, proof tested to 30,000 volts and with a working voltage of 26,500 volts.