DowDuPont to invest $100m in expanding speciality polymers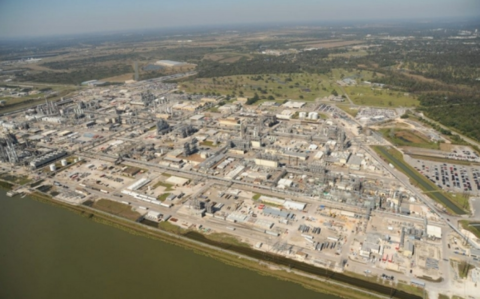 Midland, Michigan – DowDuPont Inc. will spend around $100m (€80m) in the next two years to expand production of speciality polymers at its site in Orange, Texas, the company announced 9 April.
Products impacted by the expansion include Surlyn-brand ionomer, Nucrel-brand ethylene acid copolymers, Vamac-brand ethylene acrylic elastomers and Fusabond-brand recycling modifiers.
DowDuPont also is evaluating longer term plans to invest in a new facility to further support market growth.
The firm's plant in Orange is known as the Sabine River Works. It employs 900 and was opened by DuPont Co. in 1946.
DowDuPont was formed in 2016 from the merger of chemicals giants Dow Chemical Co. and DuPont Co. The firm plans to split into three separate public firms — including a new Dow and a new DuPont — in 2019.
Officials in the release said that the Orange investment will benefit both the Packaging & Specialty Plastics business of the new Dow and the Transportation & Advanced Polymers business of the new DuPont.
The added capacity is expected to come online in several phases starting in 2020, and will enable both divisions to meet growing demand for the materials in food packaging, transportation, and consumer goods.
"With this increased capacity, we will be able to support growth in the automotive space at a time when customer demand for our advanced polymers is very strong," DuPont T&AP business president Randy Stone added.