Dichtomatik offers new range of FFKM sealing products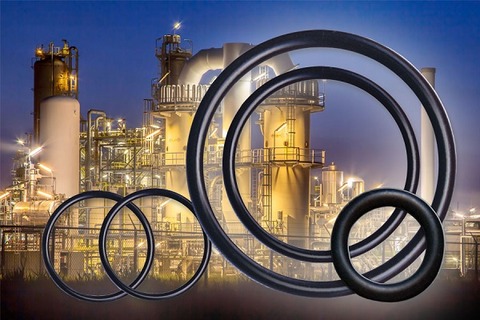 Derby, UK – DichtomatikLtd is offering a new range of DuPont Kalrez 7375 perfluoroelastomer O-ring components, designed to provide high temperature as well as broad chemical and water/steam resistance properties.
Based on DuPont Kalrez 7375, the sealing products are said to be suitable for applications in the "most demanding" industrial and chemical fields of operation.
This includes resistance to chemicals such as: acetic acid, maleic anhydride and ammonium hydroxide at 100°C, together with a 98% sulphuric acid content product at 150°C.
With operating temperatures ranging from -20°C to 300°C, they incorporate patented cross-linking technology for optimised levels of chemical resistance combined with heat stability.
The range is also claimed to exhibit advanced compression set resistance and physical property retention, while also maintaining good mechanical strength even in aggressive conditions.