Solvay to cut 600 jobs, relocate French operation as part of restructuring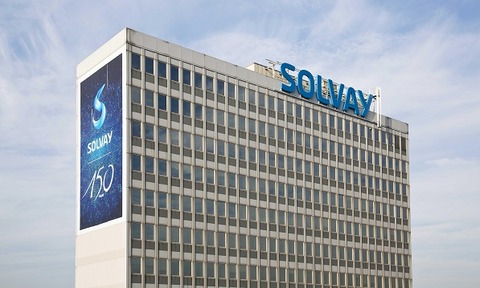 Belgian speciality chemicals company Solvay SA is launching a major restructuring which will see 600 job cuts and the relocation of its French operation into Lyon.
The Brussels-based company said 29 March that the move was as part of an ongoing effort to streamline its organisation and upgrade its innovation capabilities.
As part of the measure, Solvay said it will simplify processes and tasks to focus teams on customers.
The company did not elaborate on how the simplification would be implemented but said it would maintain its decentralised model, whereby its global business units are responsible for developing their own strategic plans and implementing them with the support of the group.
In France, Solvay plans to upgrade its research site in Lyon to a centre for advanced chemistry.
Furthermore, the company plans to relocate its Aubervilliers, France, operation and nearly all of its Paris activities to Lyon and to a lesser extent to Brussels in the next four years.
In Belgium, research and innovation (R&I) in advanced materials science will expand, while the Brussels HQ will be revamped.
The simplification of the organisation, said Solvay, should lead to about 600 net redundancies, mainly in functional activities, including 160 in France, 90 in Portugal and 80 in Brazil.
The group has launched the relevant information/consultation procedures with employee representatives, expecting to complete the procedures by the end of June.
Commenting on the decision, the outgoing Solvay CEO, Jean-Pierre Clamadieu said the move was part of a strategy to 'better serve customers'.
"Now we need to… drastically simplify our organisation and processes as well as align all our resources," he said, adding the move would maximise value for the group.